HU Arizona OTD program granted candidacy status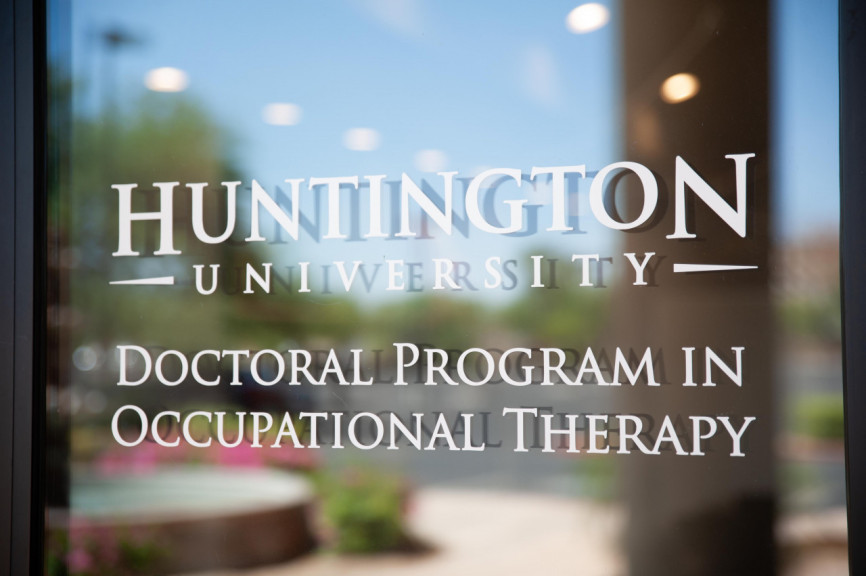 FOR RELEASE: Monday, October 5, 2020
PEORIA, AZ. — Huntington University is pleased to announce that the Accreditation Council for Occupational Therapy Education (ACOTE) has granted Huntington University's Doctoral Program in Occupational Therapy (OTD program) in Arizona candidacy status.
Candidacy status for the Arizona location of the OTD program means that the program can admit students and begin the self-study process to apply for accreditation. According to Evelyn Andersson, PhD, OTR/L, and OTD program director in Arizona, the self-study is due in March of 2022, with an onsite visit to come in November 2022. ACOTE will announce its accreditation decision in 2023.
"There is a great need for occupational therapy practitioners in Arizona and many opportunities to practice in urban, suburban and rural areas," said Andersson. "The greater Phoenix metro area is experiencing population growth, with both young families and retirees moving here. There is also a large immigrant population and several American Indian reservations who would benefit from occupation-based and culturally sensitive interventions. Need for occupational therapy services is great across the lifespan. There is an enormous need for occupational therapy practitioners in rural Arizona. Rural practice will offer opportunities to expand on innovative service delivery models such as telehealth to reach clients with a variety of needs: pediatric to geriatric; physical and/or mental health."
HU's Christian foundation will foster OT practitioners who are prepared for compassionate, culturally relevant practice and serve in the communities where people live, from urban to suburban to rural. The OTD program in Arizona will address the specific occupational needs of the populations of the Southwest, with the missions component of the program specifically developed for underserved populations both in Arizona and across the border to Mexico in addition to other international missions. With a maximum of 32 students in each cohort, the program will offer an individualized education model serving students who thrive in a smaller university with smaller classes.
Huntington University Arizona opened its doors in 2016, welcoming students seeking a degree in digital media arts. Since that time, students have created regionally and nationally awarded work, including ADDY awards, BEA Best of Fest awards, and Emmy Student Production Awards. The 30,000-square-foot building houses bachelor's degree programs in animation, film production, broadcast media, and graphic design. The facility features film and TV studios, high-end computer classroom/labs, private editing suites, a state-of-the-art TV control room, a Foley pit, a host of EFP and cinema cameras, and lighting gear for student production work.
Huntington University is a comprehensive Christian college of the liberal arts offering graduate and undergraduate programs in more than 70 academic concentrations. U.S. News & World Report ranks Huntington among the best colleges in the Midwest, and Forbes.com has listed the university as one of America's Best Colleges. Founded in 1897 by the Church of the United Brethren in Christ, Huntington University is located on a contemporary lakeside campus in northeast Indiana. The nonprofit university is a member of the Council for Christian Colleges and Universities (CCCU).