HUAZ Adds Animation Major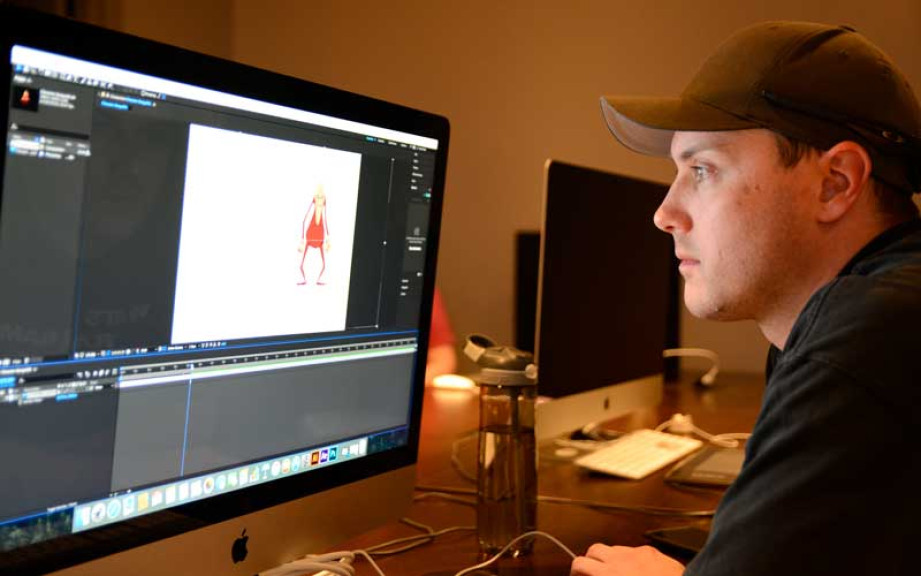 FOR RELEASE: Monday, May 8, 2017
Huntington University's Arizona Center for Digital Arts has announced it now offers an animation major at its Peoria location.
"To know that a number of our students have been looking forward to this degree, and to now see it being offered at our Center, brings me great joy," stated Phil Wilson, Arizona Digital Media Arts Program Director. "One of the best student works to come out of our center is an animated film that was produced when we didn't even have an animation degree. I think this illustrates the demand and level of promise that our potential animation students possess."
The addition of animation increases the number of majors for HUAZ to four, including broadcast media, film production and graphic design. From motion graphics to video game design, animation students will be immersed in the latest technology and theory of imaging and motion. But just as important, students will learn the essence of storytelling and what it takes to develop truly unique characters.
"There has been a strong interest in animation since we began classes last fall with our first cohort. Huntington University has a strong history and national reputation in animation from the many years it has been offered on our home campus in Indiana. We are excited to now offer animation in Peoria and feel this will help position HU as an emerging leader in Arizona for digital media arts education," stated Jeff Berggren, Director of Arizona Operations.
Huntington University's Arizona location officially opened its doors in August 2016 with its first cohort of 18 students beginning classes one month later. The current spring semester enrollment is 47 students. The facility, a 30,000 square-foot building, houses bachelor's degree programs in digital media arts including majors in film production, broadcast media, graphic design and animation. The facility features film and TV studios, high-end computer classroom/labs, private editing suites, a state-of-the-art TV control room, Foley pit, a host of EFP and cinema cameras, and lighting gear for student production work.