HUAZ Wins Big at BEA Film Festival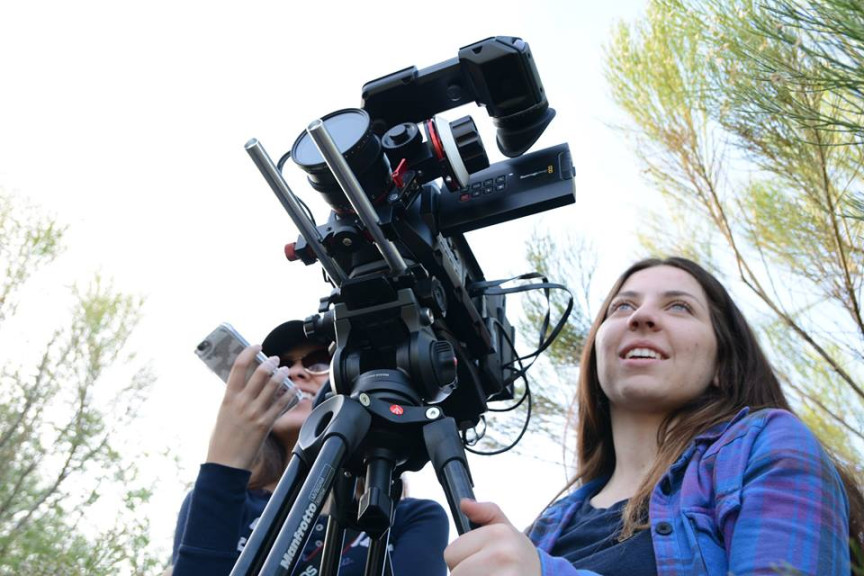 FOR RELEASE: Tuesday, March 6, 2018
Huntington University, including students and faculty from the Huntington University Arizona Center for Digital Media Arts (HUAZ) location, earned enough honors and awards at the 2018 Broadcast Education Association (BEA) Festival of Media Arts to tie for second in overall awards. Huntington University was competing against hundreds of other universities, including some of the largest schools in the country.
"To see us tied for 2nd overall in the BEA awards just makes me so stoked for future competitions because the Film and Broadcast programs at the HU Arizona Center for Digital Media Arts are just getting started," stated Phil Wilson, HUAZ Program Director, Assistant Professor of Film Production. "And we continue to have the Indiana campus pushing us to raise our game."
The Broadcast Educators Association Festival of Media Arts is a competitive festival open to BEA individual faculty and student members. The competition ranges from dramatic narratives through non-fiction documentary and news to the frontiers of interactive multimedia, and it is the largest competition of its kind in the United States. The top five awarded Universities included: #1 University of Oklahoma (14 awards), #2 Huntington University (13 awards) & University of North Texas (13 awards), #3 Arizona State University (11 awards), #4 Missouri State University (10 awards), and #5 University of North Carolina (8 awards).
"The goal was that with the combined Huntington University efforts of both the Indiana location and our very own Arizona location could move further up the list and challenge for the top spot. Huntington University put up a great fight and competed against nationally-known media schools like the University of Oklahoma and Arizona State University," stated Jeff Berggren, Director of Arizona Operations. "Our Arizona location claimed four of the 13 awards granted to Huntington University in our first year of eligibility. We are proud of our HUAZ students and the hard work they've done right from the start."
Huntington University Arizona Center for Digital Media Arts Award of Excellence recipients included:
Phil Wilson (HUAZ Program Director) and Student Crew, The Amazing Mortimer
Phil Wilson (HUAZ Program Director) and Student Crew, The St. Francis Project Intro
Sarah Wickenhauser (Animation, class of 2021), My Journey Thus Far