HU's Peoria location announces grand opening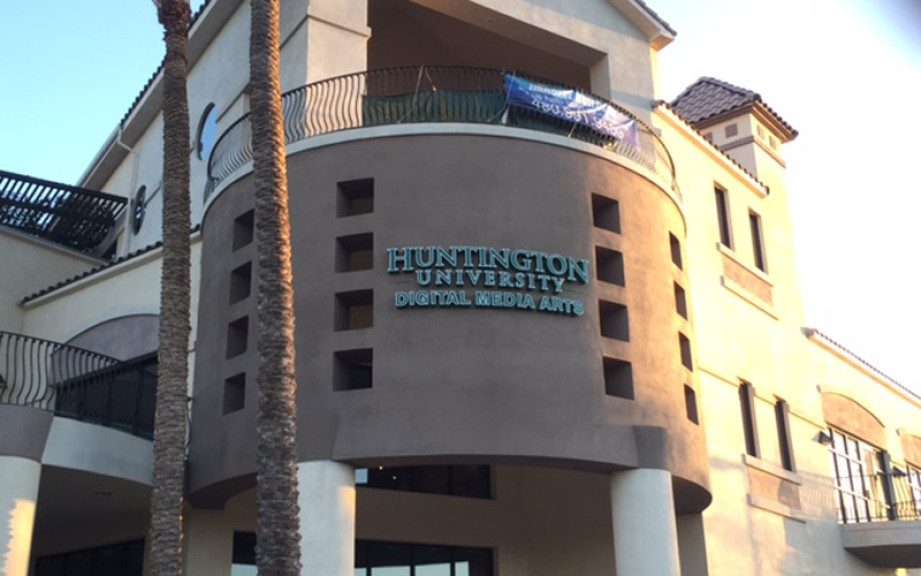 FOR RELEASE: Wednesday, July 20, 2016
On August 2 at 9:00 a.m., Huntington University will officially open the Arizona Center for Digital Media Arts to the City of Peoria with a ribbon cutting ceremony and open house.
"This will be a very exciting day for both Huntington University and the City of Peoria. It has been a lengthy and important process that has resulted in this wonderful facility for Huntington to call home," stated Jeff Berggren, director of Arizona operations. "It is a blessing to be able to invite the public to visit our new home even as we are making final preparations for our first semester of classes."
Guests and visitors will have the opportunity to tour the newly-renovated facility as well as meet key HU staff and city officials who helped bring the center to Arizona. Representatives from the university who will be present include Dr. Sherilyn Emberton, president; Jeff Berggren, director of Arizona operations; Dr. Lance Clark, professor of digital media arts, associate dean of the arts; Phil Wilson, Arizona Digital Media Arts program director; Eric Luce, Arizona learning technology manager; and Jamie Sanfilippo, coordinator of student services – Arizona location. A number of City officials will be attending the ceremony, including:
Mayor Cathy Carlat
Vice Mayor Bridget Binsbacher
Councilmember Jon Edwards
Councilmember Bill Patena
Councilmember Vicki Hunt
Councilmember Carlo Leone
Deputy City Manager Julie Ayers
Deputy City Manager Jeff Tyne
Deputy City Manager Susan Daluddung
From 4:00-7:00 p.m., Huntington University will host an open house for all prospective students and parents regardless of their current year in high school or college. Attendees will be able to meet with the Arizona staff as and learn about HU's comprehensive programs in film production, broadcast-fusion media and graphic design. Hands-on tours of the facility will include TV studios, audio and computer labs, edit suites, computer labs, student collaboration areas as well as classrooms. Students will also have the opportunity to review the center's comprehensive array of new film production equipment.
"We look forward to opening our doors to young artist, their families and the community to see the highly anticipated completion of our renovation. I can promise that you won't be disappointed with the outcome!" said Jamie Sanfilippo, coordinator of student services – Arizona location.
At 5:45 p.m., there will be a Q&A session with President Emberton and Professor Wilson. Family and friends are welcome to take part during this session. The open house also will be a chance for students who have not applied to learn about the next steps they can take if interested in starting classes on August 29. All open house attendees are encouraged to RSVP to jsanfilippo@huntington.edu.