Lauren Lee Joins HU Arizona Staff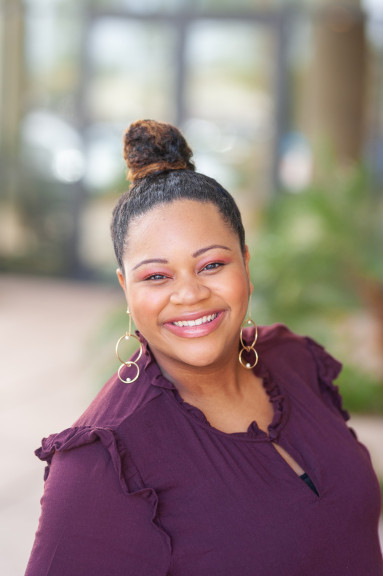 FOR RELEASE: Tuesday, February 23, 2021
PEORIA, AZ. — Huntington University Arizona is pleased to welcome Lauren Lee to the Forester Family. Lee joins HU Arizona as the associate director of student services; she will work with current students in every aspect of their journey at Huntington, including academic advising, creating personalized success plans, planning campus events, and more.
"We are looking forward to having Lauren as part of the HU Arizona team in part because she checks so many boxes that make her a great fit with our university community of creatives," said Jeff Berggren, director of Arizona operations. "Lauren has a broad background in many forms of higher education like student support, counseling, mentoring, programming, and student success strategies. The energy and caring personality she brings to the role will be fully enjoyed by our HU Arizona students. Plus, she is an artist herself and a strong Christ-follower, so she embraces our Created to Create culture on all levels."
Lee comes to HU Arizona with a Bachelor of Arts degree in communication and a Master of Education degree in counseling and personnel services with a concentration in college student personnel.
Huntington University Arizona opened its doors in 2016, welcoming students seeking a degree in digital media arts. Since that time, students have created regionally and nationally awarded work, including ADDY awards, BEA Best of Fest awards, and Emmy Student Production Awards. The 30,000-square-foot building houses bachelor's degree programs in animation, film production, broadcast media, and graphic design. The facility features film and TV studios, high-end computer classroom/labs, private editing suites, a state-of-the-art TV control room, a Foley pit, a host of EFP and cinema cameras, and lighting gear for student production work.
Huntington University is a comprehensive Christian college of the liberal arts offering graduate and undergraduate programs in more than 70 academic concentrations. U.S. News & World Report ranks Huntington among the best colleges in the Midwest, and Forbes.com has listed the university as one of America's Best Colleges. Founded in 1897 by the Church of the United Brethren in Christ, Huntington University is located on a contemporary lakeside campus in northeast Indiana. The nonprofit university is a member of the Council for Christian Colleges and Universities (CCCU).