OTD Students Receive Accolades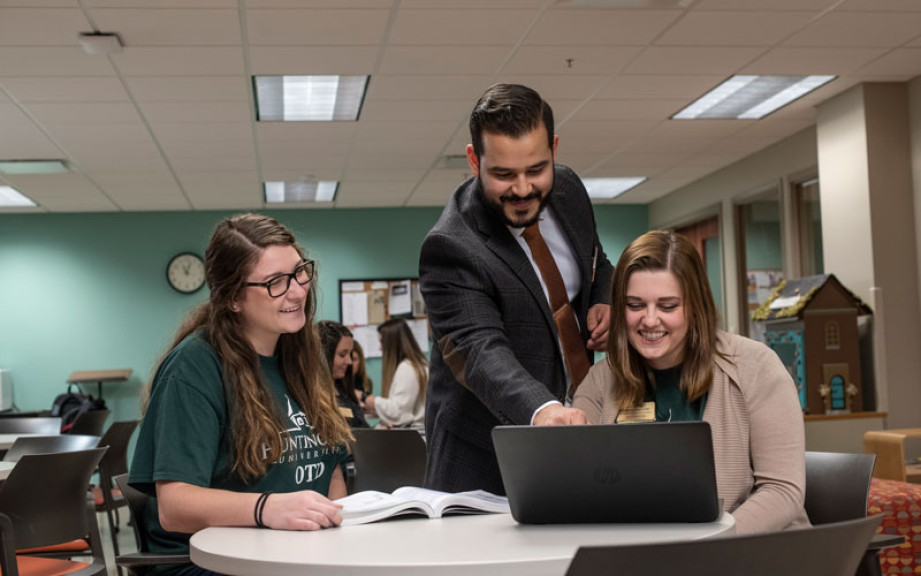 FOR RELEASE: Thursday, April 11, 2019
Three students from the Huntington University Doctoral Program in Occupational Therapy recently earned regional and national attention for their high achievements in their field and as individuals of integrity.
Kayla Deaton, a second-year occupational therapy student, will accept a Better Business Bureau 2019 University Student of Integrity Award on April 24 at the Parkview Mirro Center for Research and Innovation in Fort Wayne. The Student of Integrity Award recognizes current university students who show strong leadership ability and ethics and a dedication to positively impacting others. Students who receive this award also receive a scholarship for the following academic year.
"Kayla exhibits the highest level of ethical and moral soundness through her Christian education at Huntington University," said Dr. Ruth Ford, associate dean of health science and occupational therapy doctorate director.
Ali Lannom, a second-year occupational therapy student, was selected as one of thirty research occupational therapy students in the United States to attend the American Occupational Therapy Association's three-day Scientific Institute. This scholarship award recognizes and promotes future researchers in occupational therapy and includes an all-expenses paid trip to the Medical University of South Carolina in Charleston.
The American Occupational Therapy Foundation awarded a scholarship to Ethan Fahrney, a third-year Huntington University occupational therapy student, for his research efforts. Fahrney was also one of thirty Scientific Institute Award recipients in 2017 and has co-authored three publications in national journals in the past three years at HU. Fahrney will graduate with his doctoral degree in May 2019.