HU Arizona Receives Accreditation Maximum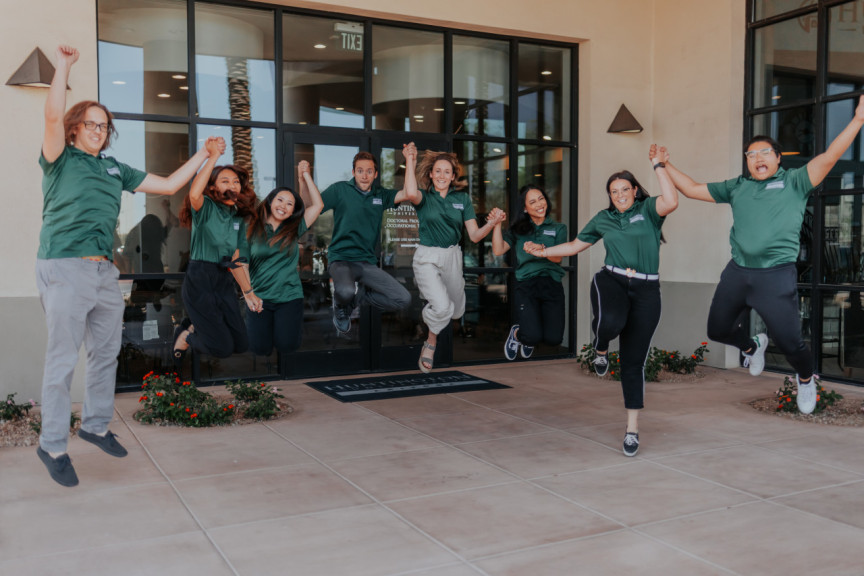 FOR RELEASE: Monday, January 23, 2023
Huntington University is pleased to announce that the Accreditation Council for Occupational Therapy Education (ACOTE) has Granted a Status of Accreditation for a period of seven years to Huntington University's Doctoral Program in Occupational Therapy (OTD program) in Arizona. Seven years is the maximum number of years a new program can be accredited by ACOTE.
ACOTE's endorsement is vital because without accreditation students cannot take the National Board for Certification in Occupational Therapy (NBCOT) Certification Examination. The NBCOT exam is the gateway for graduates to obtain licensure within their desired state.
HU received ACOTE accreditation for its OTD program located in Fort Wayne in 2016. This location also received the maximum seven-year accreditation. The HU Arizona OTD location received accreditation candidacy status in the fall of 2020.
"Achieving accreditation by the ACOTE is an important milestone in the founding of a graduate program in occupational therapy. We feel very thankful and blessed to have been granted full accreditation. This is the culmination of a long process of work involving me and the faculty," said Evelyn Andersson, PhD, OTR/L, program director for OTD Arizona.
HU Arizona's Doctoral Program in Occupational Therapy (OTD program) is a three-year full-time degree program that accepted its first cohort of students in January of 2021. Since then, the program has boasted a 100% retention rate.
"Our program is designed to prepare graduates to provide state of the art occupational therapy services for people in the communities where they live," said Andersson. "Our program aims to provide students with portfolios to be ready for future changing healthcare environments, marginalized populations, and emerging practice areas. We aspire to develop future practitioners who are equipped with ethics and values of cultural humility, ready to serve diverse groups of people, enabling everyone to participate at their full capacity in their valued occupations, thereby contributing to their communities, especially in the state of Arizona."
To learn more about HU Arizona's OTD program, visit huntington.edu/Graduate/Occupational-Therapy/Arizona.
Huntington University Arizona opened its doors in 2016, welcoming students seeking a degree in digital media arts. The location expanded in 2021 to include doctoral level students seeking their doctoral degree in occupational therapy. HU Arizona is one of four locations of Huntington University. Huntington University is a comprehensive Christian college of the liberal arts offering graduate and undergraduate programs in more than 70 academic concentrations. U.S. News & World Report ranks Huntington among the best colleges in the Midwest, and Forbes.com has listed the university as one of America's Best Colleges. Founded in 1897 by the Church of the United Brethren in Christ, Huntington University is located on a contemporary lakeside campus in northeast Indiana. The nonprofit university is a member of the Council for Christian Colleges and Universities (CCCU).