Peoria Film Fest Begins TONIGHT!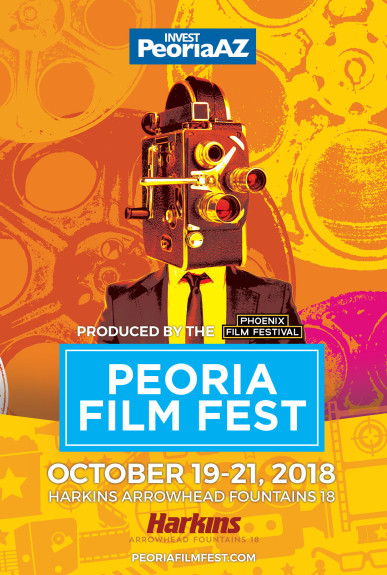 FOR RELEASE: Friday, October 19, 2018
The inaugural Peoria Film Fest is taking place this weekend (October 19-21) and Huntington University Arizona is a part of it! This event will be held at the Harkins Arrowhead Fountains 18 Theatre and HU Arizona, located a stone's throw away, is playing an important role at the festival.
Not only is HU Arizona a major sponsor for the event and not only are our students volunteering at the event, the short film Stop Sign— written and directed by EMMY-winning HU Arizona student Joe Stone — will be screened at the Arizona Shorts segment of the festival at 5:00 p.m. on Saturday.
"It is very exciting for Huntington University to be literally in the epicenter of Arizona film activity this weekend as part of the inaugural Peoria Film Fest," stated Jeff Berggren, Director of Arizona Operations."As a university focused on the areas of creative story telling through animation, broadcast, film and design, this is a great way for our students to connect with professionals in the industry and to create awareness of Huntington and Peoria in the minds of those industry pros."
For nearly two decades, the Phoenix Film Foundation has been a leading non-profit arts organization that celebrates film by bringing the art of film from all over the world to Arizona film-lovers. Now, The Phoeniz Film Foundation is proud to present the inaugural Peoria Film Fest and HU Arizona is thrilled to play a role in it.