The Spider-Verse / HU Connection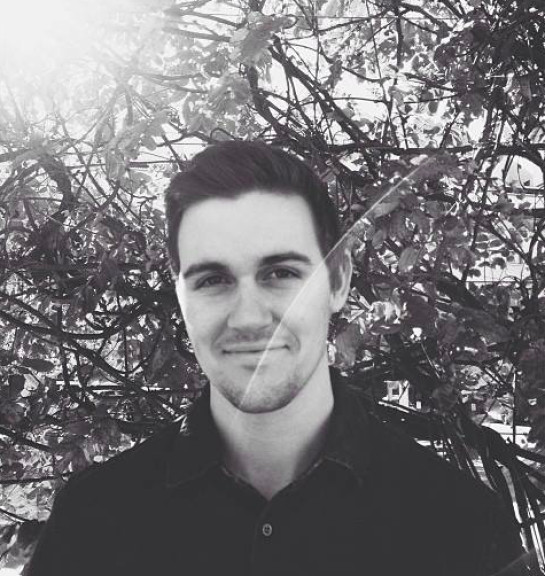 FOR RELEASE: Tuesday, February 26, 2019
Spider-Man: Into the Spider-Verse has taken the world by storm garnering over 50 awards (winner of the 2019 Oscar for Best Animated Feature Film, winner of the 2019 Golden Globe for Best Motion Picture - Animated, winner of the 2019 BAFTA Award for Best Animated Feature Film, winner of the 2018 African-American Film Critics Association Award for Best Animated Feature, winner of seven 2019 Annie Awards... and the list of accolades goes on and on and on) and some of its pedigree was honed right here at Huntington University.
Daniel Evans, a 2012 film studies graduate, served as the editorial coordinator for the film earning him a byline in the credits, and he is bringing his wealth of knowledge back to his alma mater for a two-day series of speaking engagements, one of which is free and open to the public (Friday, March 8, 11:00 a.m., Zurcher Auditorium).
But Spider-Man: Into the Spider-Verse wasn't Evans first stint in Hollywood. Evans worked at leading agencies and studios in Los Angeles in the few years after graduating from HU. After interning and working at ICM Partners for 18 months, Evans left the agency world and started his animation career at DreamWorks Animation.
He "fell in love with the atmosphere, the artists, nerf gun battles in the hallways and the free food offered on campus." He worked on a few movies in development there and then transitioned to work on The Boss Baby. After DreamWorks Animation, he spent a year at the newly created Paramount Animation Studios working on Wonder Park (to be released in March 2019) before he was picked up to be a part of the groundbreaking film Spider-Man: Into the Spider-Verse at Sony Pictures Animation with renowned filmmakers Phil Lord and Chris Miller. Evans is still working at Sony Pictures Animation on a new project coming out sometime in 2020 called The Mitchells vs. The Machines and loving every minute of it.