Three HU Professors Receive Promotions, Two Announce Sabbaticals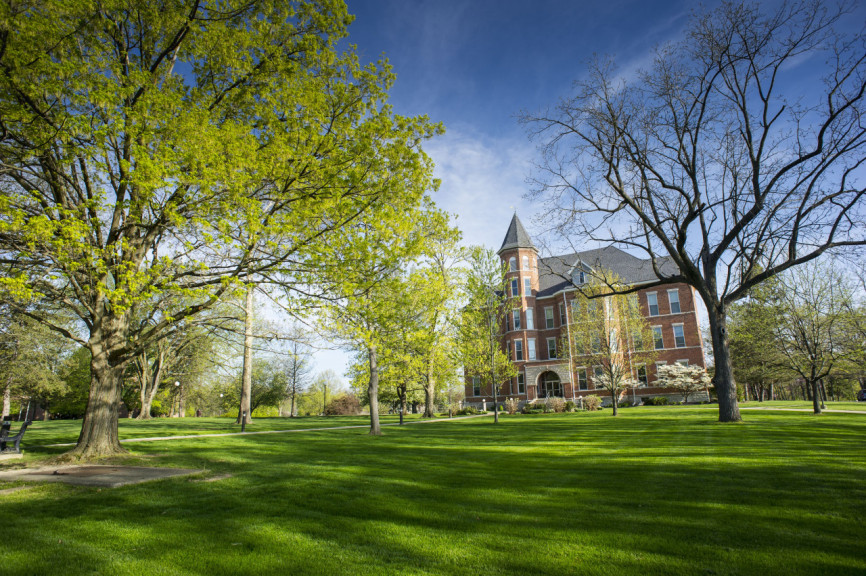 FOR RELEASE: Wednesday, February 12, 2020
HUNTINGTON, Ind. — Huntington University is pleased to announce the promotion of three faculty members: Professor Matt Webb, Dr. Kevin Drury, and Dr. Brock Zehr.
"Promotions are one way that the University recognizes their efforts and contributions inside the classroom, in the University community, and in their larger academic disciplines," said Dr. Luke Fetters, vice president for academic affairs and dean of the faculty.
Between the three professors, promotions will include from Instructor to Assistant Professor and from Assistant Professor to Associate Professor.
"Faculty members moving from instructor to assistant professor have made significant progress toward a terminal degree and have demonstrated a high degree of competence as teachers," adds Fetters. "Faculty members moving from assistant professor to associate professor have completed their terminal degrees, have been in higher education for at least five years, have demonstrated excellence in the classroom, and are making contributions that extend beyond the classroom and Huntington University."
Professor Matt Webb has been promoted from instructor of film production to assistant professor of film production. Webb is a Huntington University grad from the Class of 1998, earned his Master of Arts degree in theology and arts from Fuller Theological Seminary in Pasadena, California, and has been teaching at Huntington University since 2016.
Dr. Kevin Drury has been promoted from assistant professor of mathematics to associate professor of mathematics. Drury has studied at Virginia Tech, Yale, and the University of Chicago. He has also conducted math research at the University of California Santa Barbara and the University of Notre Dame.
Dr. Brock Zehr has been promoted from assistant professor of business and director of the MBA program to associate professor of business and director of the MBA program. Before coming to Huntington University, Zehr worked in the banking and financial services industries and even owned his own specialty finance company and a vending services business. Zehr started as an adjunct professor in 2009 and was offered the assistant professor of business position in 2015.
Along with these three promotions, the University has announced that Dr. Tim Smith and Dr. Todd Martin will be taking sabbaticals within the next few semesters.
"A sabbatical is an opportunity for faculty members to step away from the classroom for a semester to focus on their scholarly activities," said Fetters. "Both Dr. Smith and Dr. Martin are world-class scholars in their specific areas of study."
Sabbaticals offer faculty members focused attention on research that will then enhance their portfolio, add value to their teaching, and even expand Huntington University's reputation.
Dr. Tim Smith, professor of history, will be taking a sabbatical during the fall semester of 2020. Smith has been with Huntington University since 2007 and has a record of many accomplishments. He has written four books on the imperial and diplomatic history in Asia. Before coming to Huntington University, Smith taught in the United Kingdom.
Dr. Todd Martin, professor of English, will be taking a sabbatical in the spring of 2021. Martin's scholarly interests and publications currently include a passion for the short fiction of Katherine Mansfield, and he has presented research on Mansfield around the world.
Huntington University is a comprehensive Christian college of the liberal arts offering graduate and undergraduate programs in more than 70 academic concentrations. U.S. News & World Report ranks Huntington among the best colleges in the Midwest, and Forbes.com has listed the university as one of America's Best Colleges. Additionally, Princeton Review has named the institution a "Best Midwestern College." Founded in 1897 by the Church of the United Brethren in Christ, Huntington University is located on a contemporary, lakeside campus in northeast Indiana. The non-profit university is a member of the Council for Christian Colleges and Universities (CCCU).