Top BEA Honors for 5th Year in a Row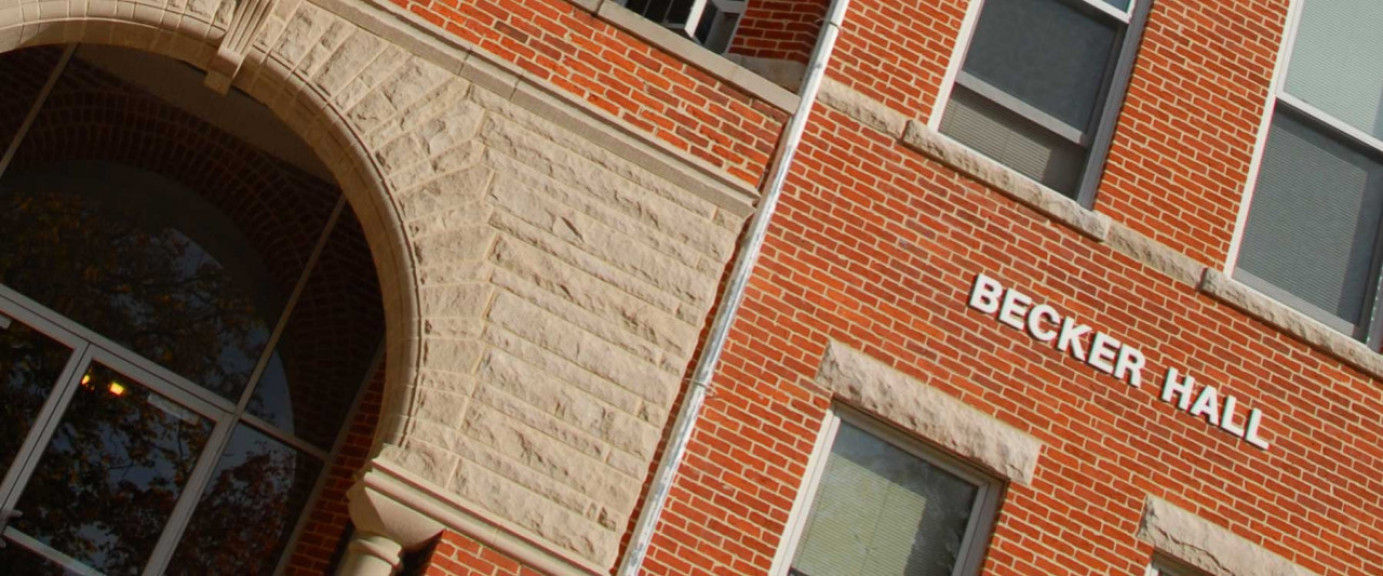 FOR RELEASE: Wednesday, March 17, 2021
With the 2021 Broadcast Education Association (BEA) Festival of Media Arts underway, Huntington University has emerged as the top private digital media arts program in the country — for the fifth year in a row. Earning 19 awards total, the HU digital media arts program ranks second in the nation among both private and public universities, second only to Arizona State. This is the third year in a row that HU has been ranked second overall for Festival of Media Arts awards.
"When asked, 'Why Huntington?' students can safely know they are choosing one of the top award-winning universities in the country to study digital media arts," said Dr. Lance Clark, dean of the School of the Arts at Huntington University. "In addition to personalized, hands-on attention and a holistic view of education through faith integration, Huntington University should be on the radar for any high school student looking to study film, television, and animation."
Huntington University students and faculty from the home campus and HU's Peoria, Arizona, location garnered awards in the categories of Sound Engineering and Design (1), Commercial or PSA (1), Promotional Video (1), Comedy or Drama (2), Sound Engineering/Production (1), Animation/Experimental/Mixed (3), Instructional/Educational (1), Narrative (3), Spots (2), Television Long Feature Reporting (1), Short Subject (1), Feature (1), and Original Television Series Pilot (1).
Additionally, two faculty projects and two student projects have been named finalists for the Best of Festival awards, which will be announced on March 29. In 2019, HU won the BEA Chairman's Award, the top student award in the entire BEA Festival of Media Arts, which had more than 1,500 submissions that year.
The Huntington University award winners:
2021 Faculty Festival of Media Arts Winners
Sound Engineering and Design
Best of Competition: Phil Wilson, Huntington University Arizona; Show Trailer: Curiouser & Curiouser
Commercial or PSA
Best of Competition: Phil Wilson, Huntington University Arizona; Show Trailer: Curiouser & Curiouser
Promotional Video
Award of Excellence: Lance Clark, Ben Crane, Rachel Hart & Brian Farrell, Huntington University; Crossroads Farm Promotional Film
2021 Student Festival of Media Arts Winners
Comedy or Drama
1st Place: Jacob Douglass, Callie McKeown & Travis Szelis, Huntington University; The Game Changer
3rd Place (tie): Brody Bowman, Aubrey Fink, Ben Schomber & Ashley Harmon, Huntington University; The Princess Prize
Sound Engineering/Production
2nd Place (tie): Carlos Hermosillo, Huntington University; Reflections
Animation/Experimental/Mixed
2nd Place (tie): Sarah Wickenhauser, Allysa Alley, Kesmine Hickman & Sabrina Hirsch, Huntington University Arizona; The Cactus Cat
2nd Place (tie): Laurel Zeiler, Itzel Alvarez & Zack Turner, Huntington University Arizona; Mending Needle
Award of Excellence: 2019-20 HU Junior Animation Class, Huntington University; History of the World
Instructional/Educational
1st Place (tie): Linus Obenhaus, Huntington University; More than an Election
2nd Place (tie): Jenna Sackett, Becca Malott, Katie Sell & Paris Dirscherl, Huntington University; Trust
Award of Excellence: Chloe Caufield & Sam Dorcey, Huntington University; Murphy
Award of Excellence: BethAnn Bleemel, Marissa Cobb, Jon Dieken & Genesis Reed, Huntington University; Sock Thief
Spots
3rd Place: Chloe Jacobson, Sean Eitniear & Kayla Knop, Huntington University; Conner Prairie Historical Food Festival
Award of Excellence: Josiah Bout, Brady Doorn, Caleb Drake & Jonathan Nelson, Huntington University; Conner Prairie Nature Festival Animated Spot
Television Long Feature Reporting
1st Place: Olivya Bryant, Huntington University Arizona; Baked Chemistry
Short Subject
Award of Excellence: Hannah Taylor, Huntington University; Dear Love
Feature
Award of Excellence: Linus Obenhaus, Huntington University; Theo's World
Original Television Series Pilot
3rd Place: Jared Weber, Huntington University; Jack of All Trades
To see the full BEA awards list, visit beaweb.org/festival/2021-winners.
The Broadcast Education Association is the premier international academic media organization, driving insights, excellence in media production, and career advancement for educators, students, and professionals. Over 2,500 professors, students and media professionals are currently individual members, and approximately 275 college and university departments and schools are institutional members. Each year, there are over 1,300 submissions from schools around the world, with only around 22% of entries receiving awards.
Huntington University is a comprehensive Christian college of the liberal arts offering graduate and undergraduate programs in more than 70 academic concentrations. U.S. News & World Report ranks Huntington among the best colleges in the Midwest, and Forbes.com has listed the university as one of America's Best Colleges. Founded in 1897 by the Church of the United Brethren in Christ, Huntington University is located on a contemporary lakeside campus in northeast Indiana. The nonprofit university is a member of the Council for Christian Colleges and Universities (CCCU).