Will May Returns to HU Arizona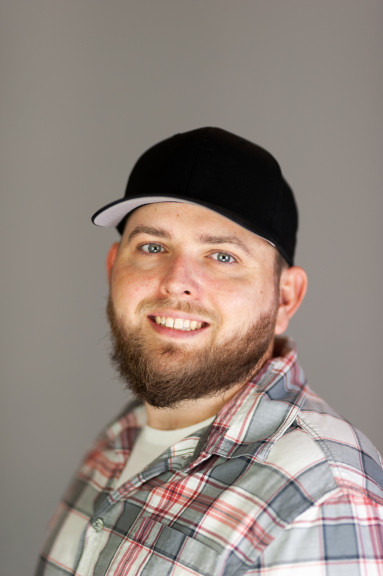 FOR RELEASE: Monday, November 23, 2020
Huntington University Arizona is pleased to announce that William May, Class of 2020, has been hired as an admissions counselor.
"We are so excited to have Will join our team at HU Arizona, not only because of his personal accomplishments and skills but also because he is an actual HU Arizona alumnus. We are now established enough to have our second class of graduates this past spring, and the experiences Will has had as a member of our community as a student will help him tell our story more effectively to potential students," said Jeff Berggren, director of Arizona operations.
May is a long-time West Valley resident who, upon high school graduation, became an Arizona Department of Corrections Officer (yep, prison guard!) for five years while serving as a Wildland Fire Fighter with his father's company. He attended Estrella Mountain Community College for art and design, met Jamie Sanfilippo, associate director of student services, at a transfer fair, and the rest is HU Arizona history. For the past three years he has worked at the Apple Store in the nearby mall as a tech expert and team leader, which means he has both his customer service and tech skills well honed — and he will utilize them both at Huntington University!
"May is a talented artist and designer who not only will continue to work with outside clients but will certainly be utilized as a creative resource at HU Arizona," said Berggren. "Will and his wife Rachel are proud parents of a new baby girl named Rose, so we are pleased to officially have the entire May family as part of our HU Arizona crew."
Huntington University Arizona opened its doors in 2016, welcoming students seeking a degree in digital media arts. Since that time, students have created regionally and nationally awarded work, including ADDY awards, BEA Best of Fest awards, and Emmy Student Production Awards. The 30,000-square-foot building houses bachelor's degree programs in animation, film production, broadcast media, and graphic design. The facility features film and TV studios, high-end computer classroom/labs, private editing suites, a state-of-the-art TV control room, a Foley pit, a host of EFP and cinema cameras, and lighting gear for student production work.
Huntington University is a comprehensive Christian college of the liberal arts offering graduate and undergraduate programs in more than 70 academic concentrations. U.S. News & World Report ranks Huntington among the best colleges in the Midwest, and Forbes.com has listed the university as one of America's Best Colleges. Founded in 1897 by the Church of the United Brethren in Christ, Huntington University is located on a contemporary lakeside campus in northeast Indiana. The nonprofit university is a member of the Council for Christian Colleges and Universities (CCCU).