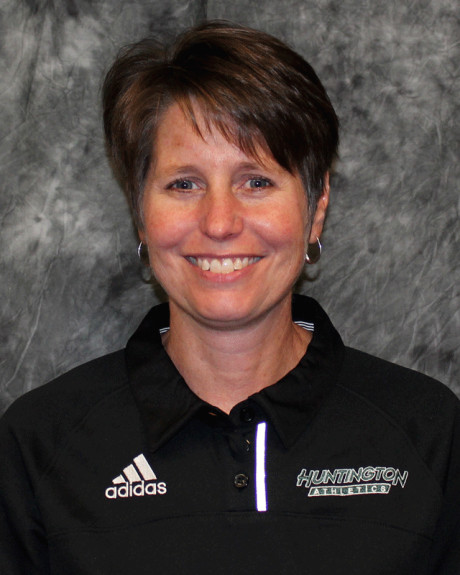 Beth Herrell
Certified Athletic Trainer
(260) 359-4287
bherrell@huntington.edu
Beth Herrell, MS, ATC, LAT, CSCS, is the head athletic trainer at Huntington University contracted through Parkview Sports Medicine. She has worked at Huntington since the fall of 2004. Beth works within the athletic department providing medical care to the Huntington University student-athletes. Her primary sport assignments include women's soccer, men's basketball and softball.

Prior to coming to Huntington University, she held various positions as an Orthopaedics Northeast employee, most recently as the team leader for Performance ONE. She also worked with IPFW athletics as an assistant strength and conditioning coach, men's volleyball athletic trainer, and assistant athletic trainer. She also spent time as an outreach certified athletic trainer for six area high schools, was an assistant athletic trainer at Huntington North High School and served as the head athletic trainer at the University of Saint Francis.
Beth graduated from Vincennes University in 1989 with an Associate degree in Physical Education with an option in Athletic Training. She went on to graduate from Indiana State University in 1992 with a Bachelor of Science in Physical Education with a specialization in Athletic Training.

In 1991, while at Indiana State, she received the Mel Blickenstaff Outstanding Senior athletic Trainer Award. Beth also received the Outstanding Alumni Award from Vincennes University for the Health, Physical Education and Recreation Department in 1994. In 2000, she received a special commendation from the City of Huntington Office of the Mayor. She currently holds a K-12 Physical Education teaching license.

Beth earned her Masters of Science degree in Athletic Training from Indiana Wesleyan University in 2015.

In her spare time Beth enjoys golf, playing the drums with her church worship team and spending time with her husband Terry and three boys Jacob, Luke and Zack.