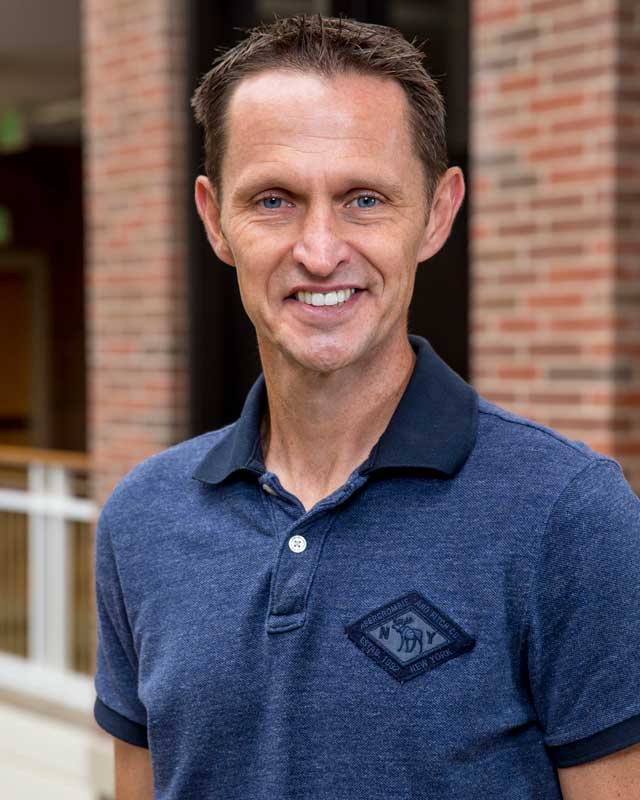 Professor of Exercise Science / Department Chair
(260) 359-4148
fmiller@huntington.edu



Dr. Fred Miller III, a native of Lagro, Indiana, earned his B.S. in exercise science from Huntington University in 2000. He balanced his studies with his athletic endeavors and managed to participate in four sports including cross country, golf, track and field and baseball. Now an avid marathon runner, and a recent overall winner of the 2015 Indianapolis Marathon, he also has gone the distance in his education.

He left Indiana in 2001 to pursue a Master's degree in sports science from Eastern New Mexico University before heading to the University of Houston to earn his Ph.D. While working on his Ph.D., he was a research fellow for the UH Health and Human Performance Department, helping with a $3.1 million dollar study called TIGER (Training Interventions and Genetics of Exercise Response Study). In addition, he worked at Baylor College of Medicine on another study called FLOW (Family Lifestyle Overweight Prevention). Miller was also an adjunct instructor at Houston Community College and San Jacinto College.

Dr. Miller is a member of the American College of Sports Medicine (ACSM) and a certified ACSM Exercise Physiologist (ACSM EP-C). He also is a member of the National Strength and Conditioning Association (NSCA) and a Certified Strength and Conditioning Specialist (CSCS). His continued education, coupled with the foundation he received at HU, prepared him for a classroom of his own. He served as an associate professor of kinesiology and academic advisor for exercise science students at Anderson University. Dr. Miller is the department chair and a professor of exercise science at Huntington University.