Alpha Chi Students Represent HU at National Convention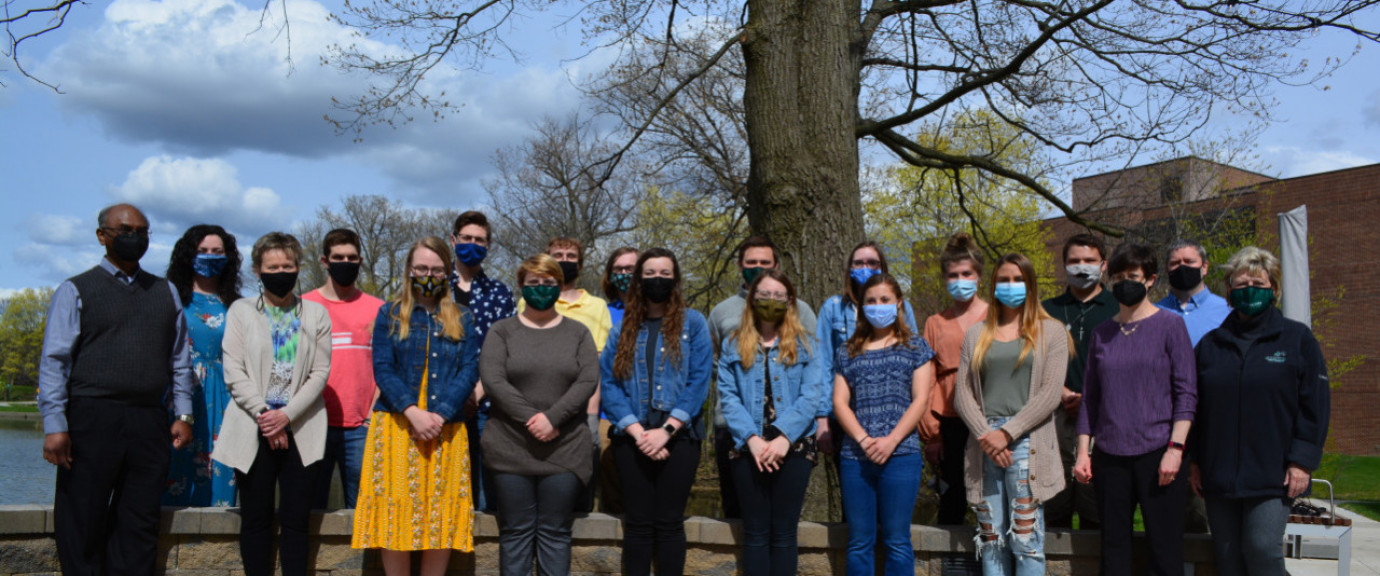 FOR RELEASE: Friday, April 23, 2021
Huntington University is pleased to announce that the HU chapter of the Alpha Chi National College Honor Society was well represented at the 2021 Alpha Chi National Convention, which took place virtually on April 8-10, 2021.
Presentation at a National Convention with the top ten percent of students across the nation is an honor as well as a time for students' continued development, encouragement and growth in their academic pursuits.
At the 2021 National Convention:
Hannah Taylor won a presentation prize for "Drawing Me In: The Challenges and Rewards of Making a Music Video during a Pandemic" 
Seth Parsell won an alternate regional scholarship for "The Politics of International Trade"
Jackson Brandon won a regional scholarship for "The World's Smallest Pathogen: Prion Structure" 
Sydney Kallem was named an alternate national scholarship recipient for "Can Modified Constraint Induced Movement Therapy Help Stroke Survivors Regain Upper Extremity Function?"
Additionally, Onalivia Smith presented an artistic video and Erika James presented a paper.
"The Huntington University chapter of the Alpha Chi National College Honor Society has been blessed with excellent student leadership and membership during the pandemic years of 2019-20 and 2020-21," said Alpha Chi Faculty Sponsor Dr. Ruth Nalliah. "These students have maintained their positive energy and have found creative ways to promote academic excellence and enjoyment on campus during times when we have to think outside the box in terms of structuring our interaction differently. I'm often amazed at students' resilience, creativity, and love of learning, which manifests itself in unique ways during times like these."
The Huntington University chapter of Alpha Chi, Indiana Beta, was founded in 1967, making it the second Alpha Chi chapter in Indiana. At the April 2015 Alpha Chi National Convention, the Huntington University chapter was nationally recognized as the year's outstanding chapter with The President's Cup. This is the second time HU won this distinction, having also been chosen to receive the honor in 2001. The chapter has a historic record as a Star Chapter of Alpha Chi.
Student members of Alpha Chi have opportunities to serve as leaders in scholarly activities and have won regional and national scholarships for their academic work. In addition, the Paul and Jean Michelson Alpha Chi Outstanding Scholar Award is given annually to an outstanding Huntington University Alpha Chi student. As the Indiana Beta Chapter of Alpha Chi continues its fifth decade of existence, we pledge ourselves to continue to be diligent in scholarship and in service.