Alum Returns as Visiting Instructor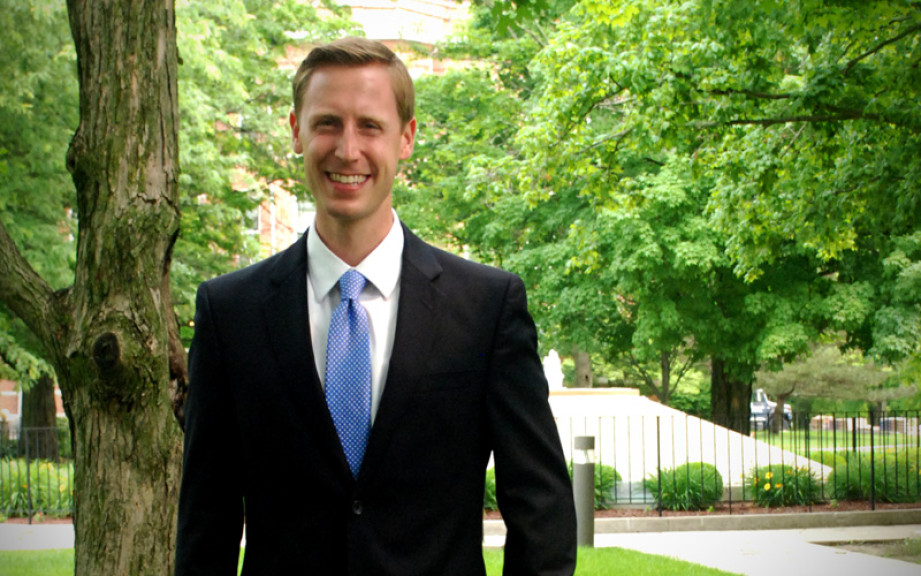 FOR RELEASE: Monday, June 22, 2015
Huntington University has hired Adam Widener as Visiting Instructor of Digital Media Arts/Broadcast Fusion Media. He will start in his new position in the fall of 2015.
Widener, a 2009 Huntington University graduate, holds a bachelor's degree in broadcasting. He worked as a multimedia journalist at WANE-TV NewsChannel since March 2010. Widener was the station's first multimedia journalist, meaning he handled the responsibilities of shooting, writing, editing and presenting his own complete stories.
"I've been on the front lines of a unique transition in the broadcasting industry," said Widener. "Stations want more quality employees who can shoot, write, edit, present and post stories on the web. That's exactly what I've been doing for the past six years. I've covered breaking news, crime, politics, the economy, features, and now am the full-time investigative reporter at WANE-TV. This unique, real-world experience will greatly benefit any student who chooses to be a part of our program at HU."
HU launched the broadcast-fusion media program in fall of 2013 to accommodate the dynamic media field. Widener believes his passion for this style of reporting will allow him to better transition into a teaching role at his alma mater. He said that by becoming a professor, he can "cultivate the next generation of storytellers."
"I have always felt a call to teach," Widener said, who had been praying for an open door toward the next step of his career.
As WANE-TV's investigative reporter, Widener's work uncovered illegal practices in the Fort Wayne area, including a so-called charity that pocketed public donations. Following Widener's investigation, the Indiana Attorney General filed a lawsuit against the group and a judge ordered them to pay back $17,000. Another investigation exposed the Fort Wayne Police Department for ignoring its mandatory retirement age, which resulted in an amended law.
Widener's reporting has earned recognition from the Indiana Broadcaster's Association, Associated Press and the Society of Professional Journalists. He is a member of the Investigative Reporters and Editors.
Widener hopes to prepare students for careers in reporting that reflect Christian lifestyles. He said his personal experience as a Christian working in the media field will help him to guide students.
"I've seen the legal and ethical challenges of the industry," Widener said. "And as a Christian, I've seen how challenging the industry can be for someone striving to follow in Christ's footsteps."
With his return to Huntington University, Widener aspires to mirror the relationships he developed with his professors while he was a student. He said Huntington University professors care for both what students do and who they are. Widener wants to "be one of those professors for future students."