Alumni Award Recipients Named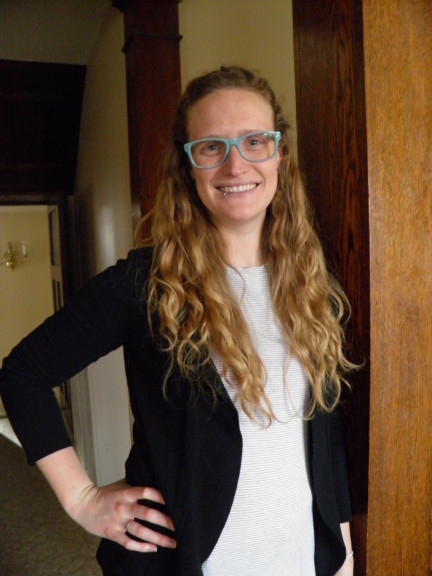 FOR RELEASE: Tuesday, July 7, 2020
HUNTINGTON, Ind. — Huntington University is pleased to announce the winners of this year's alumni awards: William Smith-Hinds, Brian More and Sharon (Kershner) Metzger. The formal awards presentation will take place during Homecoming Weekend.
Smith-Hinds will claim the Distinguished Alumni Award, and More and Metzger will each receive the Alumnus of the Year distinction.
The Distinguished Alumni Citation is designed to recognize exceptional service or achievement over a longer period of time – a premise similar to a lifetime achievement award. Smith-Hinds, a graduate of the Class of 1968, was born in Honduras and became a naturalized United States citizen. While at Huntington then-College, Smith-Hinds worked as a janitor, but after graduation he went on to earn his Master of Arts degree from Temple University in 1971 and graduated with his PhD from Notre Dame in 1980. From there, he went on to teach at a variety of institutes of higher education as well as pastor churches, including the United Brethren Mission in Honduras.
Huntington University's Alumnus of the Year award is designed to recognize an alumnus' outstanding achievement or recognition. This year, the University will honor two deserving alumni: Brian More and Sharon (Kershner) Metzger.
More serves as the CFO for Micropulse Corporation, a medical device company with 400+ employees. He has shown himself to be a man of integrity and innovative leadership throughout his career, having shepherded start-up companies and championed corporate chaplains in the industry.
Metzger serves as the executive director of Place of Grace, an organization that envisions a Christ-centered community that empowers women to be responsible citizens with a future and a hope. She leads a small team of staff and volunteers in redemptive and relational ministry that requires incredible amounts of empathy. She has worked hard to establish a positive working relationship with the courts system, and she regularly collaborates with other organizations to provide all of the necessary services for her residents.
"I am thrilled to offer the 2020 Huntington University Alumni Awards to these deserving individuals,"
said Danielle Shafer, director of Alumni Relations and Engagement.
"While I'm not a voting member of the Board, I was so encouraged to see these three names rise to the top. They have each made and continue to make a significant impact in their communities."
For more information about alumni awards or to nominate a Forester for one of next year's awards, please visit huntington.edu/Alumni-Awards.
Huntington University is a comprehensive Christian college of the liberal arts offering graduate and undergraduate programs in more than 70 academic concentrations. U.S. News & World Report ranks Huntington among the best colleges in the Midwest, and Forbes.com has listed the university as one of America's Best Colleges. Additionally, Princeton Review has named the institution a "Best Midwestern College." Founded in 1897 by the Church of the United Brethren in Christ, Huntington University is located on a contemporary, lakeside campus in northeast Indiana. The non-profit university is a member of the Council for Christian Colleges and Universities (CCCU).