Art in Action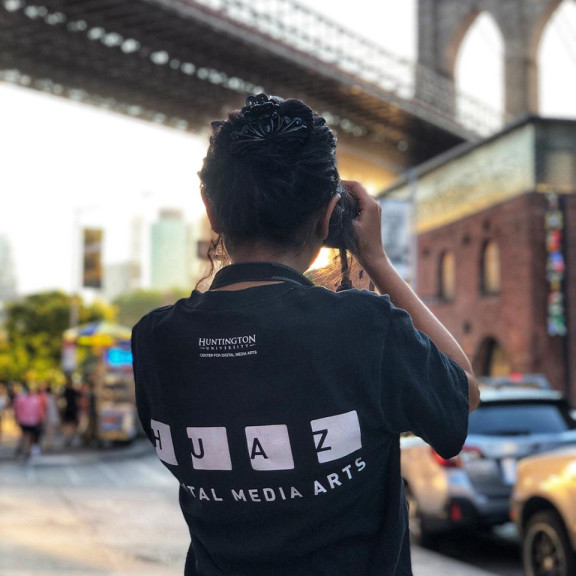 FOR RELEASE: Tuesday, October 30, 2018
It's not every day that aspiring artists have the opportunity to get hands-on with professional film and design equipment, but on November 14, that's exactly what Huntington University Arizona is offering.
Think "workshop" but without tons of pressure. Instead, this (for lack of a better term) "workshop" will give those interested in studying graphic design, animation, film and broadcasting an opportunity to interact with professional in place, state-of-the-art technology, and students who are still learning their craft, all while experiencing the unique environment of HU Arizona in the P83 District.
"Our hands-on workshops are a great opportunity to experience our digital media arts programs. The workshop will be fun, interactive, and educational for all," said Jamie Sanfilippo, coordinator of student services.
The event is booked for participants but media is invited to attend and see what all the excitement is about!The event will take place on Wednesday, November 14, 2018 from 5pm-7pm MST. For more information, please contact Jamie Sanfilippo, Coordinator of Student Services, at (480) 939-5009 or jsanfilippo@huntington.edu.