CollegeChoice.net ranks HU as a safe school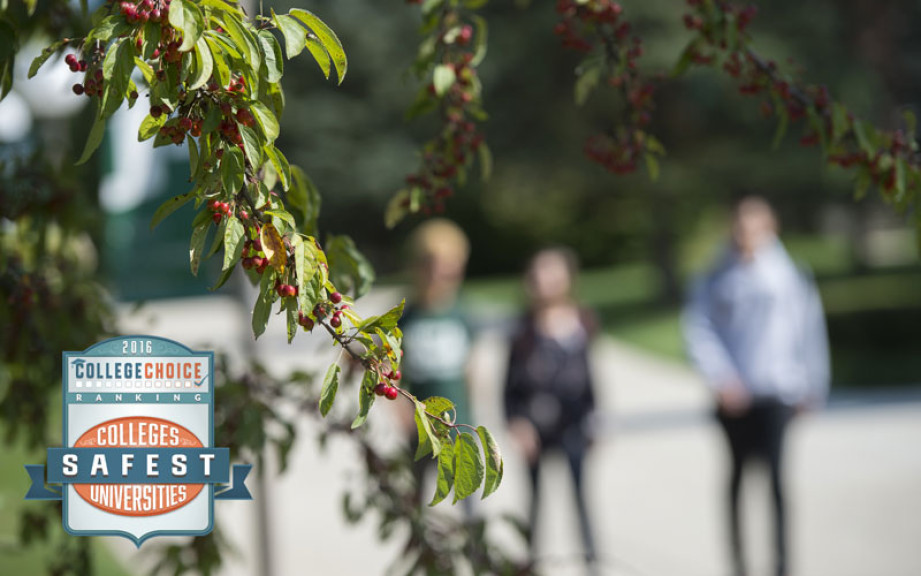 FOR RELEASE: Friday, October 7, 2016
Huntington University was ranked as 2016's #29 safest small school in the United States by CollegeChoice.net. Earlier this year, HU was ranked the #6 safest college campus in the United States and the #1 safest school in Indiana by Colleges.Niche.com.
"We are truly honored to be recognized again as a safe campus. This honor is due in large part to the diligence and awareness of our campus community and university police department," stated Dr. Ron Coffey, vice president for student life.
College Choice believes in providing the most thorough data that reflects the most extensive and exhaustive research findings. To find the safest colleges, CollegeChoice.net has combed through those campuses, as well as their local cities and neighbors, which boast the lowest crime rates. They further pared from there by collating the reported crime activities from each school for the past three years. Data was then pulled on the respective school's general crime report as well as the number of documented hate crimes, violence against women, arrests made, and discipline enforced activities for each.
Colleges and universities with a College Choice score of 100 had zero incidents in the following categories for the past three years:
General Safety Grade: general safety grade takes into account the past three years of theft, assault, arson, and other offenses;
Women's safety grade: this reflects the overall VAWA (Violence Against Women Act) offenses that have occurred in the past three years, including domestic violence, dating violence, stalking, and sexual assault;
Party scene grade: this takes into account the number of drug and alcohol incidents a campus reported over the past five years; and
Anti-discrimination grade: this reflects the number of hate crimes reported by a school over the past three years.
Data gathered by CollegeChoice.net comes from the U.S. Department of Education, as well as from the university and colleges' websites, U.S. News & World Report, and The National Center for Education Statistics.