Cydney Bridges Crowned Miss Indiana 2023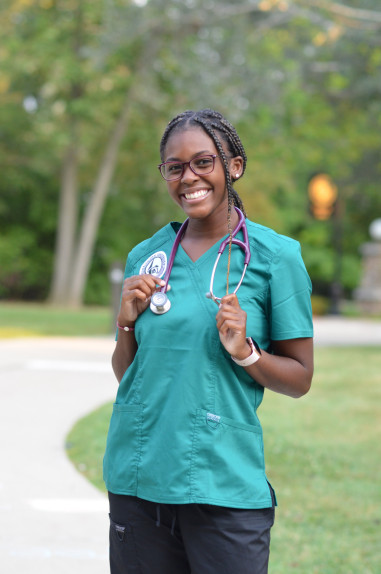 FOR RELEASE: Friday, June 30, 2023
Congratulations from Huntington University and the Forester Nation to Cydney Bridges, Class of 2023, on being crowned Miss Indiana 2023. Her victory not only celebrates her individual accomplishments but also highlights her commitment to making a positive impact on her community and the world.
"Cydney's hard work and determination paid off, as she was always a top performer in the classroom, but her greatest strength is her joyful spirit and ability to connect with people and interact with them on a personal level," said Jodi Eckert, director of nursing and one of Bridges' professors. "She values people and relationships, which will make her a fantastic nurse. Her positive attitude, drive to follow her dreams to work at Riley Children's Hospital, and compassion will leave a lasting impression on those she serves. We are blessed to have the opportunity to witness the impact she will have on the profession of nursing and are so excited to watch her represent Indiana."
Beyond her academic pursuits and pageant accomplishments, Bridges' heart beats for service and helping others. Her desire to make a positive impact on the lives of others reflects her passion for nursing and her genuine care for people.
"The HU Department of Nursing was the place where I felt most supported on campus. Each and every one of my professors helped me realize that I could achieve anything I set my mind to with hard work and determination," said Bridges.
Bridges is undoubtedly a queen who will reign not only in the hearts of Hoosiers but also in the hearts of those whose lives she touches with her kindness, passion, and dedication to service. She begins her professional career in July at Riley Children's Hospital and will compete for Miss America in January. The future is indeed bright for Miss Indiana 2023, and we cannot wait to witness the positive change she will bring to the world. Congratulations, Cydney Bridges!