Eckert Named Director of Nursing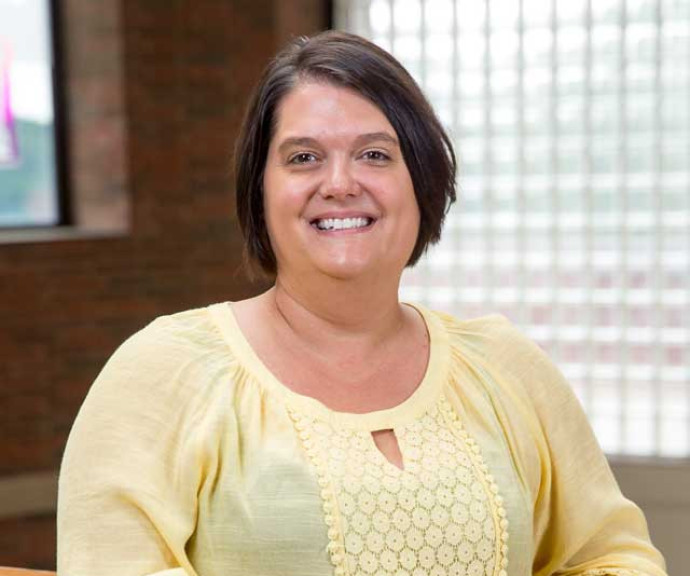 FOR RELEASE: Wednesday, May 8, 2019
Huntington University is pleased to announce that Jodi Eckert has been named the new director of nursing.
Eckert has been a member of the nursing faculty at Huntington University since 2013. Prior to adopting a teaching role in academia, Eckert worked in the nursing field through two Parkview hospitals. She has experience in surgical-trauma ICU and has been a house supervisor and a case manager. Eckert holds a master's degree in nursing and is a registered nurse.
"We are fortunate to have Jodi Eckert step into the role of chair for our nursing program," said Dr. Sherilyn Emberton, president of Huntington University. "Jodi was nominated by her colleagues and will become the third leader of this very successful program. She exemplifies the highest standard of professionalism in her profession and demonstrates a strategic vision to broaden the program's scope."
In this new role, Eckert will take on administrative responsibilities and will be responsible for overseeing the direction of the already well-established Nursing Department and its degree programs.
"I look forward to building upon the momentum of the currently growing program while still maintaining the quality and integrity of our nursing program, said Eckert. "As our program continues to grow, I anticipate the implementation of additional nursing programs to meet the needs of the healthcare industry."