Faculty Authors Multi-Award-Winning Book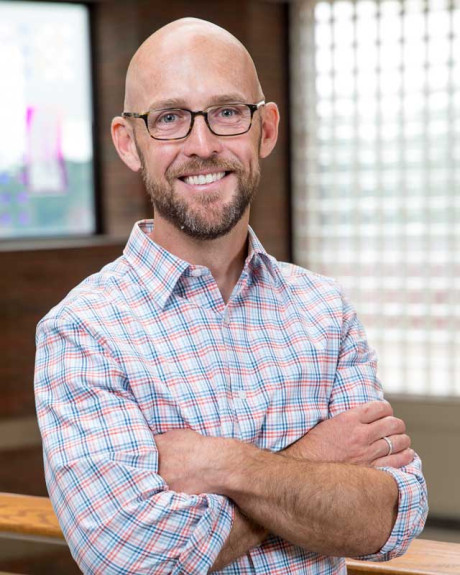 FOR RELEASE: Tuesday, February 21, 2023
The Rev. Dr. Kent Eilers, professor of theology and a faculty member at Huntington University since 2009, published his fifth book in 2022. The book, titled Reading Theology Wisely: A Practical Introduction, has been named to Christianity Today's 2023 Book Awards list in the popular theology category and has been awarded a Bronze distinction in the Academic/Non-Trade category for the 2022 PubWest Book Design Awards.
This book was a multiyear project for Eilers and was the first book that he dedicated specifically to his students. It was his hope with this book that he could "create something of worth and beauty."
"Everything in the book I learned through the regular practice of reading theology in communities of hardworking students, many at Huntington," said Eilers. "My students were integral to the development of this book, and everything in it springs from my experience teaching theology over many years."
Eilers considers it an "honor to be counted among the folks on that list," pointing out that many of the scholars included on these lists are people he admires or friends and colleagues.
Eilers book is available online at https://www.eerdmans.com/Products/8178/reading-theology-wisely.aspx.
PubWest is a nonprofit trade association for North American book publishers — from small independent presses to publishing companies with worldwide operations — and related professionals, such as printers, designers, binderies, and publishing freelancers. For more information, please visit http://pubwest.org/.
Christianity Today is an acclaimed and award-winning media ministry that elevates the storytellers and sages of the global Church. Each month, across a variety of digital and print media, the ministry carries the most important stories and ideas of the kingdom of God to over 4.5 million people all around the planet.