Farm Animals to Visit HU's Campus Once Again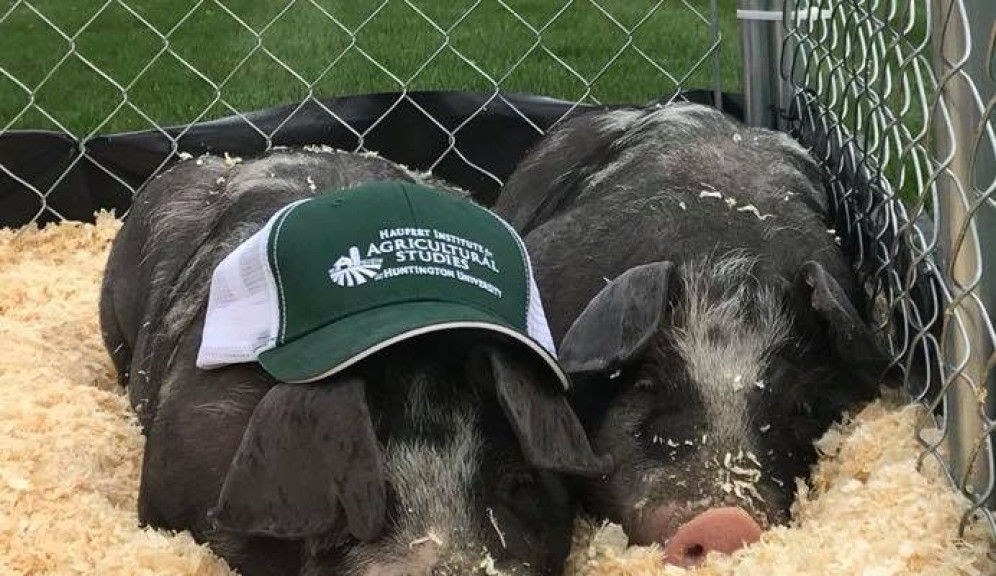 FOR RELEASE: Wednesday, May 1, 2019
Students and visitors enjoying the spring weather on the quad on Huntington University's campus on Friday will have extra-special company: a collection of farm animals.
The animals – including goats, calves, chicks, sheep and ponies – are part of a petting zoo that will be available on MAY 6 [note the new date!] from 10:00 a.m.-2:00 p.m., thanks to HU's Collegiate Farm Bureau chapter. 2019 marks the first year that ponies and sheep have made an appearance in the annual Farm Bureau campus zoo. This year's extravaganza will also include a variety of new sights and activities, including cornhole, tractors, crops and a drawing for free Haupert Institute for Agricultural Studies swag items.
"Some students enjoy using this as a stress reliever, and some students have never had opportunities to see agriculture up-close and personal," said Karley Hockemeyer, Collegiate Farm Bureau chapter member. "That is why we enjoy putting so many hours into planning this for the students."
Participants in the event may pet the farm animals for $1. For $2, they can also feed the animals. The money raised will help pay down costs associated with sending HU chapter members to farm bureau conferences around the United States.