February Spirit of a Forester Scholarship Competition Winners Announced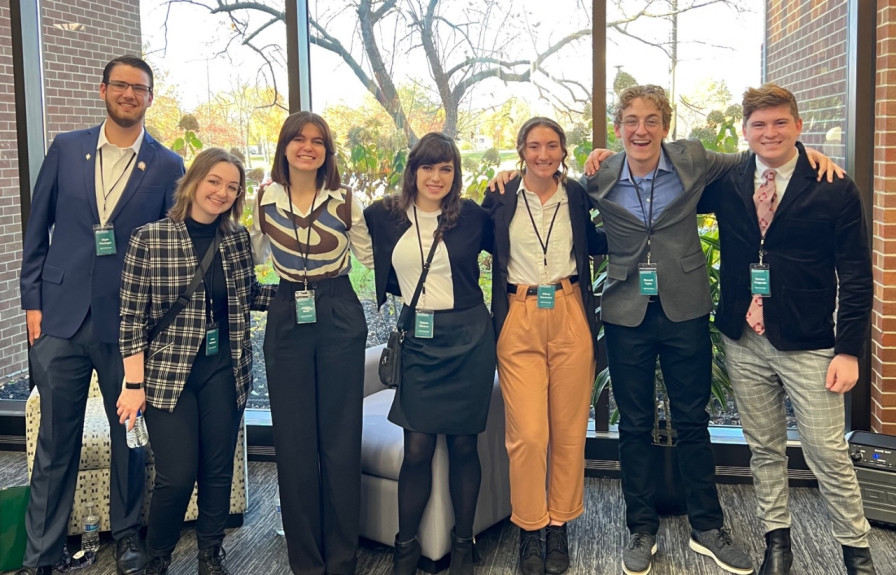 FOR RELEASE: Thursday, March 23, 2023
On February 17-18, Huntington University hosted its second Spirit of a Forester Scholarship Competition. The process for attendees included an onsite extemporaneous essay and faculty/staff interviews as well as opportunities for extra credit that aligned with the University's Spirit of a Forester traits. The competition awarded scholarships ranging from full tuition to $16,000. The recipient of the full tuition scholarship is Gabriel Castro from Orland Park, Illinois.
Additional scholarship recipients include the following:
Emma Batdorff; Ossian, Indiana
Sommer Ray; Liberty Township, Ohio
Clayton Wieringa; Alto, Michigan
Tianjia Cui; Dalian, China
Trevyn Terry; Stroh, Indiana
Lianna Luchetti; Battle Creek, Michigan
Merari Williams; Fort Wayne, Indiana
Kiley Eccles; Bluffton, Indiana
Caitlin Diedrich; Columbia City, Indiana
Emma Gregory; Danville, Indiana
Jason Paslean; Oxford, Michigan
Brian Gerke; Decatur, Indiana
Cooper Trigg; Monrovia, Indiana
Laura Weinman; Wooster, Ohio
Jessica Myers; Berne, Indiana
Tara Kingma; Demotte, Indiana
Dalton Henry; Rensselaer, Indiana
Avery Armstrong; Burlington, Indiana
For more information about upcoming Spirit of a Forester Scholarship Competition events, visit huntington.edu/Admissions or email admissions@huntington.edu.