Foresters Hire Maggard as Women's Basketball Coach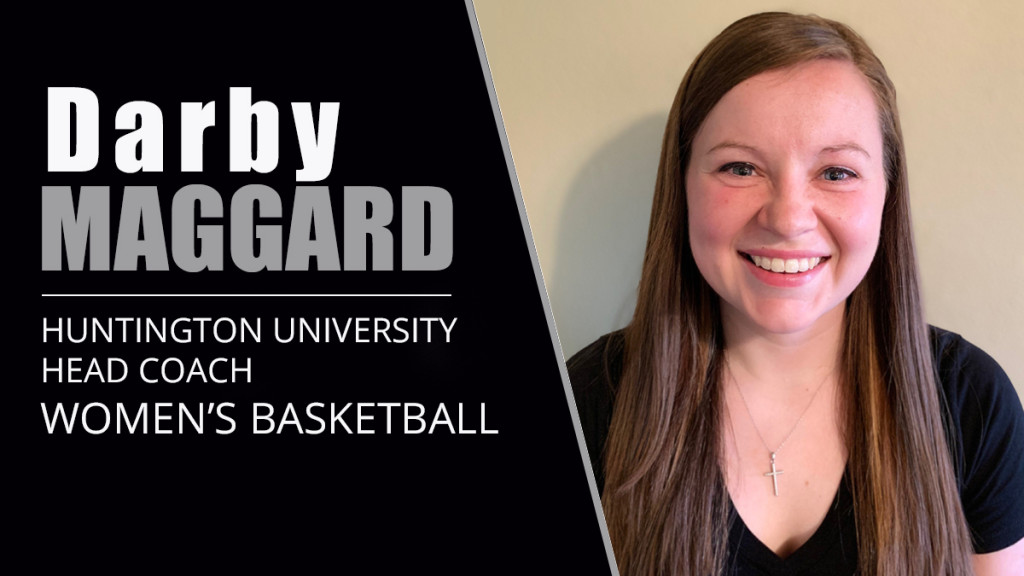 FOR RELEASE: Tuesday, April 12, 2022
Huntington University welcomes Darby Maggard to the Forester Family as the new head coach of the Forester women's basketball team.
"I am incredibly excited to be the next head coach at Huntington University," said Maggard. "Huntington lines up with everything I believe in and have a deep passion for. I'd like to thank Dr. Emberton and the committee for believing in me. I'd also like to thank Lori Culler for the positive culture that she has created and the solid foundation of Christ that she has built this program on. This truly a dream come true for me, and I can't wait to get started."
Maggard played two seasons of professional basketball prior to being named assistant coach at the University of Tennessee at Martin. As assistant coach, she was responsible for recruitment, player development and game preparation.
"We are thrilled to have Darby join our coaching staff. Many may be familiar with the outstanding career she had just up the road at Canterbury, but success has followed her everywhere she's landed. Her experience playing overseas as well as playing and coaching at the DI level has laid a great foundation for her to begin to build her own program," said Lori Culler, athletic director at Huntington University. "She is a very competitive and energetic person who has gotten where she's at through hard work, discipline and dedication, all traits that she will instill in her athletes."
The Northeast Indiana native holds a Bachelor of Science degree in psychology with a minor in sport administration from Belmont University and an MBA from the University of Tennessee. Maggard, who owns Belmont's career three-point field goal percentage (43.1) and free-throw percentage (92.4), is a four-time OVC Tournament Champion with four NCAA Tournament appearances, and she made NCAA history by making 430 threes and 650 assists in her career. She is the 2019 State Farm College 3-Point Championship winner and became one of the most decorated Bruins to ever don a Belmont jersey. She is an AP All-American (2019) and was the 2021 OVC regular season champion as a GA.
Beyond her experience on the court, Maggard believes that for the Foresters, players should focus on faith first, life skills second and basketball third.
"It is what she offers beyond the Xs and Os that makes her the right fit for HU," said Culler. "Her love of the Lord and her desire to have those around her share that same passion is an important part of who she is, and I know it's a big part of what excites her the most about the opportunity to coach her own team. The future of HU women's basketball is very bright."