Gray elected to Association of Christians Librarians board of directors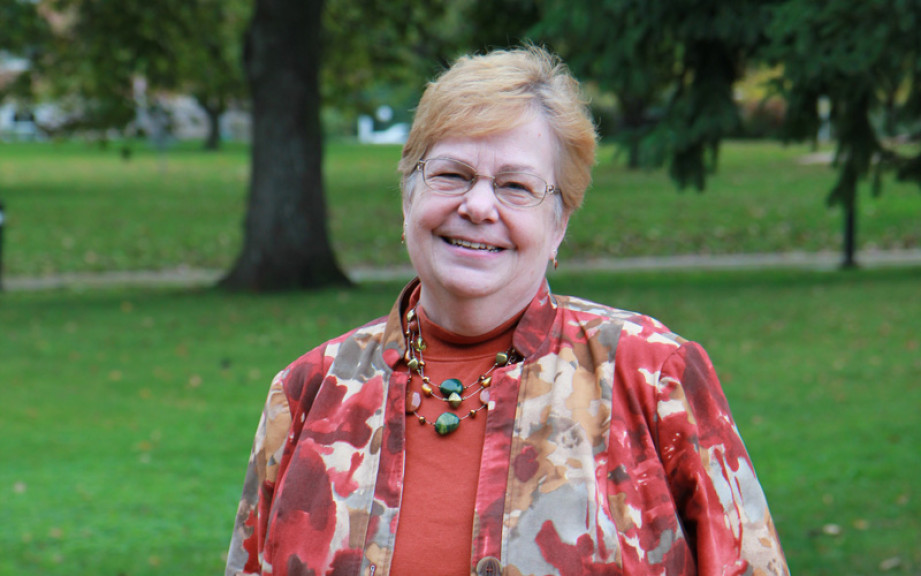 FOR RELEASE: Monday, October 31, 2016
Anita Gray, Huntington University's director of library services and assistant professor of library sciences, was elected as Secretary of the Association of Christian Librarians (ACL) board of directors. The term runs for one year.
"I accepted the position of ACL board secretary because it is an honor to give back to the association that has been so giving to me, professionally and personally," said Gray.
Gray has been a member of the ACL since 1991, and has served in various capacities like director at large, institutional advisory committee, institutional membership coordinator, conference program planning team host librarian for 2014 Conference held at Huntington University, and has presented several workshops at its annual conference.
"I attended my first conference two weeks after I earned my Master of Science, Library Science degree. I am blessed to be involved in a professional association that puts Christ first and that is passionate about librarianship and what that means to the academic success of our students," stated Gray. "We are a very cooperative, caring group both within the institutional venue but also as individuals; we share our triumphs, our frustrations and try to work together to help each other work out the issues. The opportunities we have to share for praise and prayer with our colleagues around the world, both personally and professionally, make the association unique and a blessing to serve."
Gray came to Huntington University in 2011 as the director of library services. She earned a bachelor's degree at Grand Rapids Baptist College (now Cornerstone University) and a Master in Science degree in Library Science at Wayne State University in Detroit, Michigan. Gray has also worked in library services at Grace College and Seminary, Taylor University Fort Wayne and Southern Wesleyan University.
As secretary of the board, Gray will be recording minutes of the Board of Directors and the general membership business sessions. Her role includes making sure that all association governing documents are kept up-to-date, accessible to current leadership and retained in the association archives for future generations. ACL's membership stands at a record high of 576 members worldwide.
"I am pleased to have Anita back on the ACL Board of Directors after more than a 20 year hiatus. In that time she has served on the association's nominations team and even hosted the ACL annual conference at Huntington University in 2014. ACL is pleased to have Anita as a member and active volunteer," said Janelle Mazelin, executive director of the Association of Christian Librarians.
Since 1956, the mission of the Association of Christian Librarians is to strengthen libraries through professional development of evangelical librarians, scholarship, and spiritual encouragement for service in higher education. We are dedicated to being a caring Christian community that integrates faith and academic librarianship, emphasizing ministry and service. We are committed to having members serve Christ as librarians in institutions of higher learning. To learn more about the ACL, please visit www.acl.org.