Haupert Institute adds animal science faculty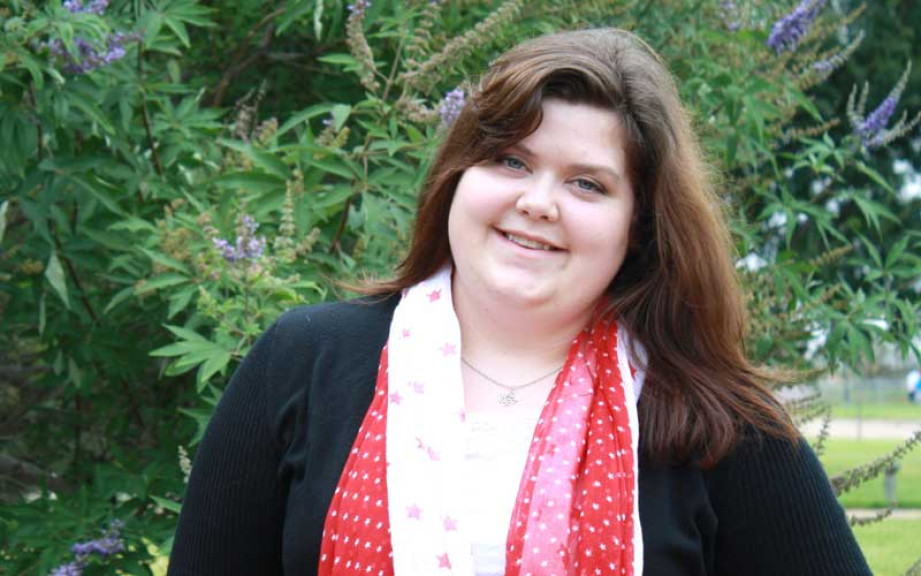 FOR RELEASE: Tuesday, May 30, 2017
Huntington University and the Haupert Institute for Agricultural Studies has announced that the animal science program has added its first faculty member, Dr. Jessica Baggerman. Dr. Baggerman will join its faculty as Assistant Professor of Agriculture and will teach animal science and animal production courses.
"Dr. Baggerman is a great addition to HU. She brings to our growing ag program a high level of proficiency in animal science. Her teaching abilities and her experience in a cutting-edge research program will multiply our efforts at the Haupert Institute to educate and train future ag leaders and ag teachers," stated Dr. Raymond Porter, Director of the Haupert Institute for Agricultural Studies. "Dr. Baggerman will be teaching introductory Animal Science, as well as Animal Nutrition, Anatomy and Physiology, Reproduction and Breeding, and Animal Health and Disease. Our students will benefit by working with her on research projects involving various aspects of animal science."
Dr. Baggerman currently serves as a muscle biology lab graduate research assistant in Texas Tech University's Department of Animal and Food Sciences. Dr. Baggerman will graduate with her Ph.D. in August and has focused her doctoral research in skeletal muscle growth and development in feedlot cattle. Prior to joining Texas Tech, she served as an undergraduate research assistant in the ruminant nutrition and physiology labs of Oklahoma State University's Department of Animal Science. She also earned her bachelor's degree in animal science from Oklahoma State. Her master's degree in animal science is from Texas Tech.
"Texas Tech is world renowned for its research and development and we are very fortunate to have an instructor with Dr. Baggerman's expertise joining the Institute," said Dr. Douglas Ware, Haupert Agricultural Advisory Council member and Founder & Chairman Emeritus of Nutrition Physiology Company, LLC. "With the interdependence of crop production and animal science, this new faculty addition will broaden the academic scope and economic opportunities for our students."
In 2016, Dr. Baggerman was selected to receive North American Colleges and Teachers of Agriculture (NACTA) Graduate Student Teaching Award. The purpose of this award is to recognize and reward graduate students who excel as teachers in the agricultural disciplines. The award is for NACTA graduate student members who are involved in classroom instruction and is reviewed by a select committee of NACTA members.
Dr. Baggerman will assume her full-time teaching responsibilities at HU this fall and hopes to continue her research in animal growth and development through collaboration with local animal producers and other institutions. Her primary goal for the Haupert Institute is to develop a research and teaching farm for the students.
"I am excited to begin working with Dr. Porter to expand the offerings of the Haupert Institute of Agricultural Studies by instructing courses in animal science and production, as well as undergraduate research. The opportunities for student involvement are very promising," stated Dr. Baggerman.
Dr. Sherilyn Emberton, Huntington University's President, explained the importance of this key hire. "Huntington University continues its commitment to agricultural education in strengthening our animal science offerings and in support of training a new generation of agriculture education students and FFA chapter advisors for the Midwest. Our desire is to maximize the exposure to Indiana agriculture through the development of the next legacy of agri-bioscience professionals for our region and beyond."
The Haupert Institute for Agricultural Studies opened in the fall of 2015 and promotes a Christian perspective on agriculture, which recognizes the responsibility to be good stewards of God's creation and to examine questions of sustainability and justice. The institute is intended to help meet the growing need for agriculture professionals and offers eight concentrations in agribusiness as well as an agricultural education degree.