HU Arizona Takes Nine to Phoenix Film Festival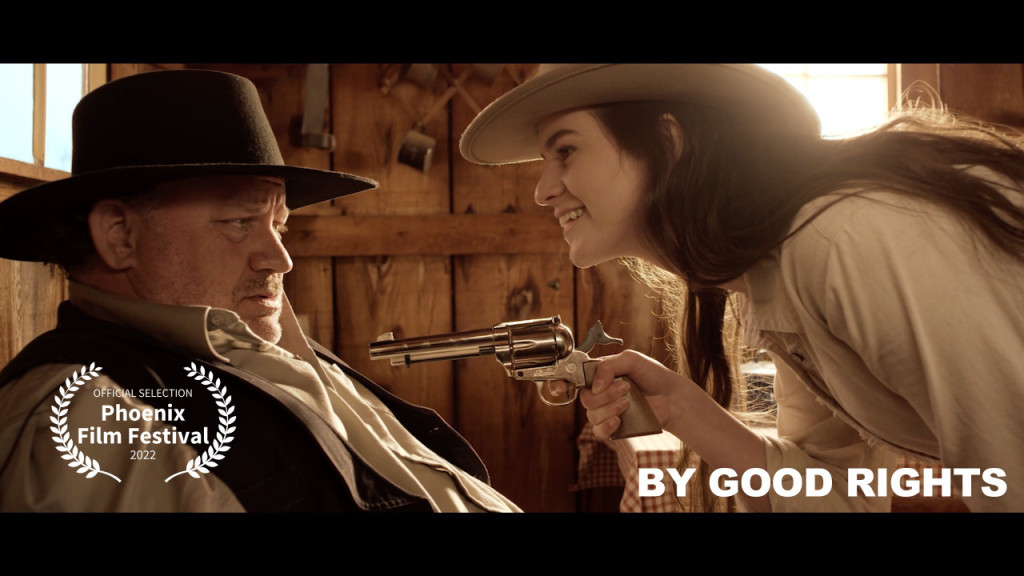 FOR RELEASE: Monday, March 21, 2022
Huntington University Arizona is pleased to announce that nine projects from seven HU Arizona students will be included in the Phoenix Film Festival's Official Selections. This film festival is the largest in Arizona, it is a nationally recognized film event, it has been named one of "The 25 Coolest Film Festivals" and a "Top 50 Worth the Entry Fee" by MovieMaker Magazine.
"I'm so excited to have so much representation from Huntington University at this year's festival. It's a great indicator of the quality production experience that the students are receiving in the Huntington program," said Jason Carney, Executive Director of the Phoenix Film Foundation. "I'm really proud of the partnership we have cultivated with Huntington and our Peoria Film Festival"
HU Arizona submitted its student's work to the "Arizona Shorts - Made in AZ" category, as each project features local Valley actors and locations ranging from North Phoenix to Old Town Peoria.
"For the last several years, one of our benchmarks has been the Phoenix Film Festival. To see nine of our students' short films (from live action and animation to documentary) get into the festival speaks volumes. It sends a message to the current and incoming students that when they are given the opportunity to write/direct a piece at HU Arizona, that piece will have a legitimate chance of getting into a major festival. That's something we really couldn't say before — it's huge," said Phil Wilson, Arizona digital media arts program director. "One student told me that getting into PhxFF had been a dream of theirs since high school — that student now has a short at this year's festival and is still a sophomore in the program. I'm so happy for him — and all of our students whose work is being screened."
Official Selections from HU Arizona include the following:
By Good Rights
Directed by: Trace Avey
Cola
Directed by: Julian Martinez Fernandez
Murphy
Directed by: Chloe Caufield
Rocket Science
Directed by: Kenny Gondales
Scorn
Directed by: Xander Martin
Snapshots
Directed by: Xander Martin
Waves of Emotion
Directed by: Sabrina Hirsch
Becoming
Directed by: Pepe Sifuentes
Stranger
Directed by: Chloe Caufield