HU Goes Test Optional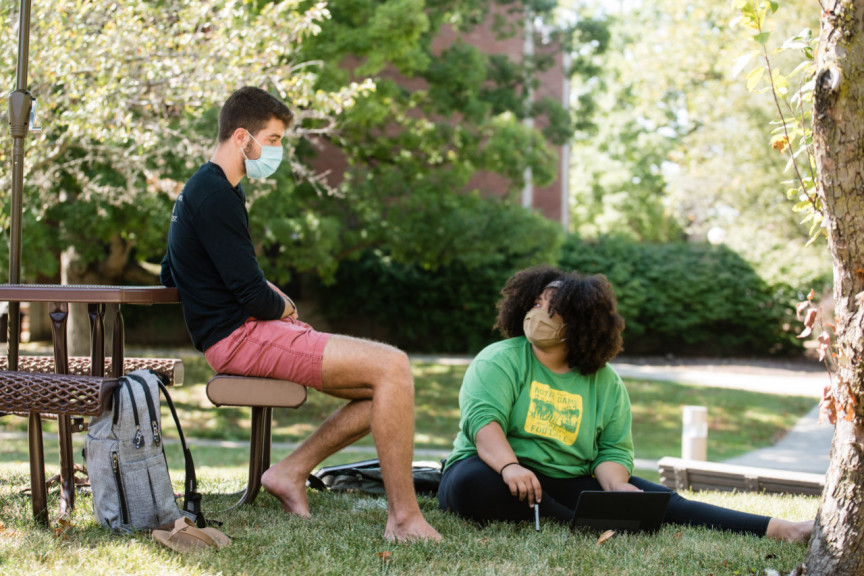 FOR RELEASE: Wednesday, September 30, 2020
HUNTINGTON, Ind. — Huntington University has adopted a test optional admissions process, making the submission of scores from common standardized tests such as the ACT and SAT optional for Huntington University admission.
"High school students are dealing with a lot due to COVID-19," said Susanne Watson, director of undergraduate admissions. "One of the ways the pandemic has affected students is the disruption of the normal SAT and ACT testing. With limited availability for students to take a standardized test since March, eliminating the test from our admissions process will give students some peace of mind during an uncertain time."
Watson also pointed out that standardized tests are just one factor the University considers in the college admission process.
Moving forward, admission to Huntington University will rely on a student's high school curriculum, academic performance, extracurricular activities and essay to make an admission decision.
According to Watson, studies have shown that students' high school grade point average and academic record are a better indicator of academic success than standardized test scores.
"By adopting a test optional admission policy, Huntington University will be removing a barrier in the college admission process. This change will allow us to continue providing access and equity in the admission process during COVID-19 and beyond," said Watson.
Huntington University is a comprehensive Christian college of the liberal arts offering graduate and undergraduate programs in more than 70 academic concentrations. U.S. News & World Report ranks Huntington among the best colleges in the Midwest, and Forbes.com has listed the university as one of America's Best Colleges. Founded in 1897 by the Church of the United Brethren in Christ, Huntington University is located on a contemporary lakeside campus in northeast Indiana. The nonprofit university is a member of the Council for Christian Colleges and Universities (CCCU).