HU Hosts Walk Into My Future Event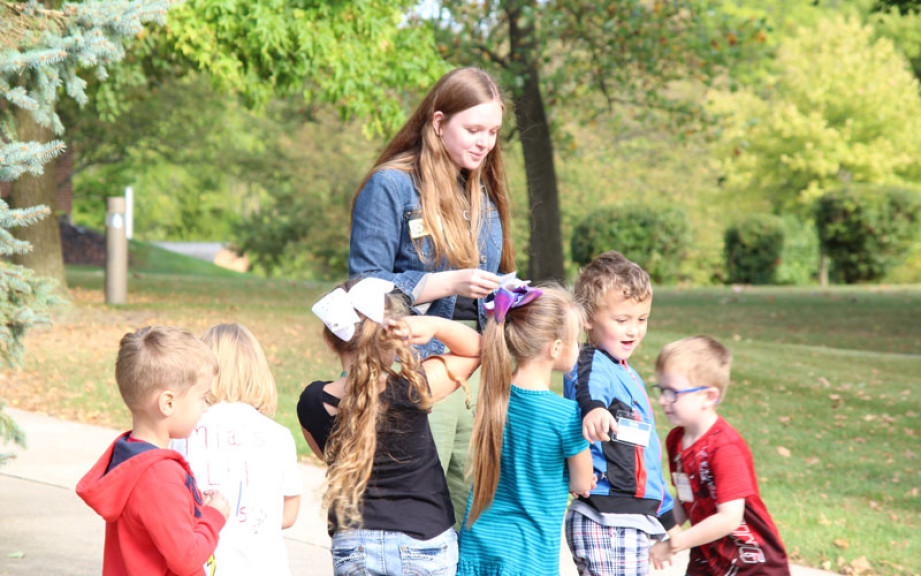 FOR RELEASE: Tuesday, October 15, 2019
Huntington University has once again hosted elementary school students from Huntington County as part of the Huntington County Promise's Walk into My Future event. This was the sixth year the University has taken part in the event.
The University hosted 450 kindergarten students from the Huntington County Community School Corporation and Huntington Catholic School. Students toured stations hosted by academic departments that introduced them through engaging activities to the discipline of the host department. The event included a "mobile" photo booth, where Norm, the Huntington University mascot, and University athletes took photos with students as a way to commemorate the day.
Huntington University is proud to have had this opportunity to engage with the larger Huntington community through fun and education.
"This event is just a small portion of all of the events, activities, and initiatives planned to encourage students and families to start looking ahead toward their student's future," said Tyanne Bailey, Huntington University's director of graduate and undergraduate teacher education. "This is such a great opportunity for all involved, including our own campus!"