HU opens up three-game home stand with 9-3 loss to Goshen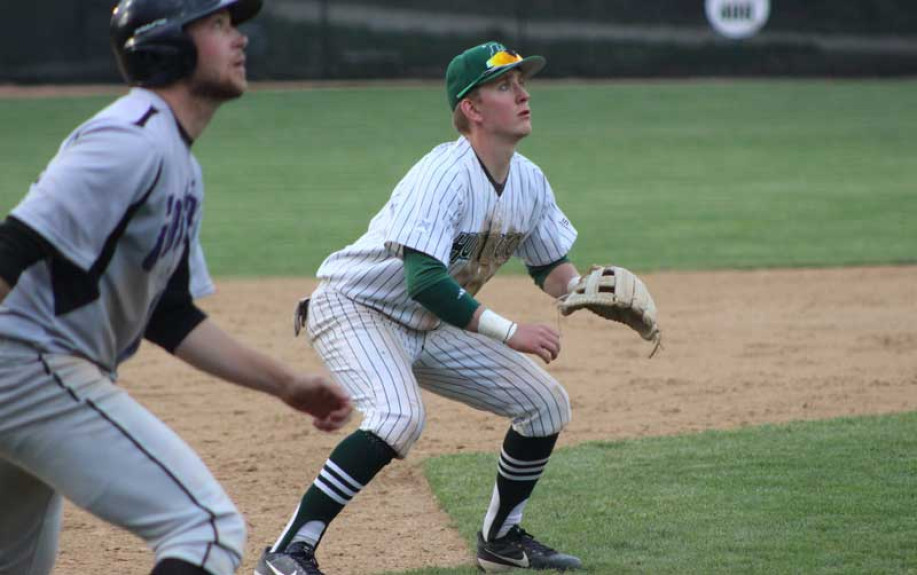 FOR RELEASE: Friday, April 27, 2018
HUNTINGTON, Ind. - The Maple Leafs of Goshen College (20-24, 11-14) played some of their best baseball of the year Friday afternoon at Forest Glen to hand the Foresters a 9-3 loss. The win is GC's largest margin of victory of the year as they hammered out 13 hits and took advantage of five HU errors to take the first of a three-game stand against HU.

With this loss, Huntington drops to 17-19 overall, 15-7 in league play.

Goshen scored three times before HU finally got on the board in the fifth on Adam Roser's sacrifice fly. The Maple Leafs would go on to score at least one run in the each of the final four frames to outscore their hosts 5-2 the rest of the way.

Adrian Perez sent one long in the bottom of the eighth for his third dinger of the year. Roser collected a second RBI in the ninth by bringing home Jamar Weaver who doubled to deep right-center just prior to round out Huntington's scoring.

The Foresters posted 11 hits but unfortunately couldn't string many together as the telltale story was stranding ten runners. Roser finished with three hits and two RBI. Perez added three hits and an RBI while Weaver registered two base pokes.

Colton Punches was charged with the loss for Frame's crew. In six innings on the mound, the senior hurler gave up eight hits, two earned, and one walk while striking out four. Three other Foresters took a turn on the bump in the final three frames.

HU will reconvene at 2PM tomorrow to host Goshen for a pair.

Huntington University Foresters compete in 17 intercollegiate sports for men and women. In the past decade, Huntington has produced 38 NAIA All-America honors and 274 All-America Scholar Athlete honors. Huntington University is a comprehensive Christian college of the liberal arts offering graduate and undergraduate programs in more than 70 academic concentrations. U.S. News & World Report ranks Huntington among the best colleges in the Midwest.