HU seeks proposals for public art commission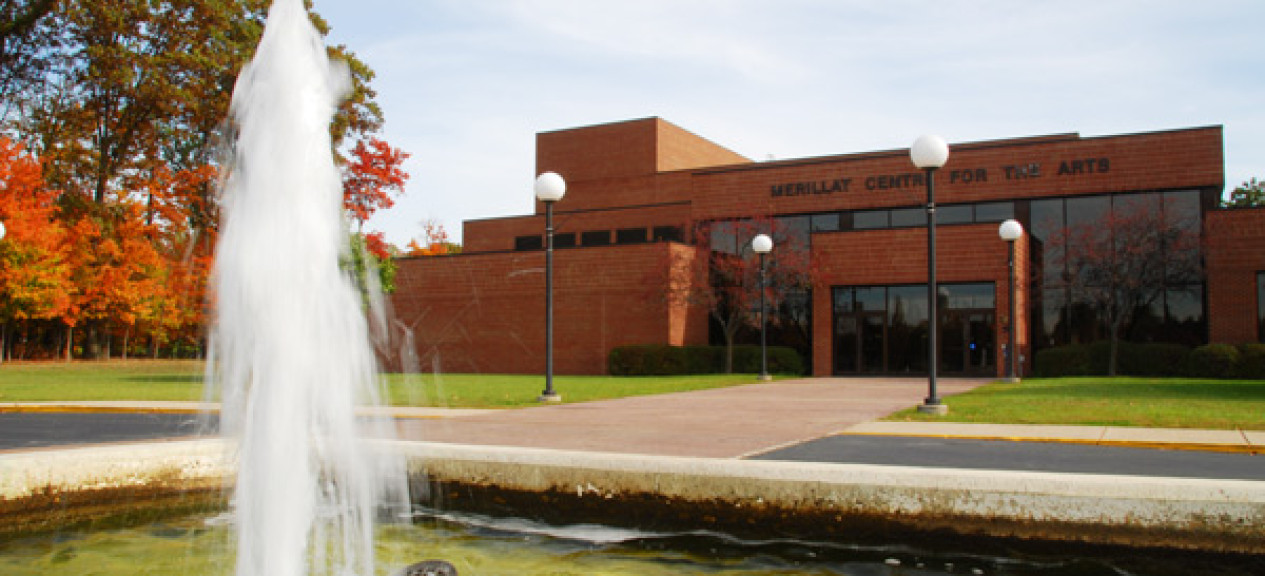 FOR RELEASE: Monday, November 21, 2016
Huntington University is seeking proposals for a public art commission for the inner lobby wall of the Merillat Centre for the Arts (MCA). Regional artists within 150 miles of Huntington University's home campus and HU alumni nationwide are encouraged to submit proposals.
"We are looking specifically for a work of art that reflects the creative vitality and artistic expression of Huntington University's visual and performing arts programs," stated Rebecca Coffman, professor of art.
The MCA is the center for the visual and performing arts, housing the Robert E. Wilson Gallery, Zurcher Auditorium as well as the Department of Visual Arts, Theater, Music and Broadcast Media, and it serves as a hub for regional art, performance, music and other year-round campus and community events. The MCA lobby also serves as the entrance to the university's Welcome Center and hosts more than 6,000 visitors to campus each year.
The MCA's architectural design affords a spacious, open lobby with a large wall space on its east side. This inner façade is brick covered and measures 35' wide x 10' high. The façade offers the artist an exceptional space for the creation of art that reflects the life, vitality and spirit of Huntington University and the MCA.
The "call for public art" is the first phase of the application process. Submissions will be judged on their use of space, material, color, scale, proportion and other aesthetics, as well as their ability to creatively and accurately convey the artistic life that resides within the MCA. Applications must have; 1) letter of interest, 2) artist resume or CV, and 3) three to five examples of work. All applications must be in a single, small-file PDF format. The deadline for the first phase is January 17, 2017.
In phase two, three selected applicants will be awarded $500 to develop two concept proposals containing; 1) a written description detailing their art, 2) a set of finished drawings depicting the art, 3) a production timeline, 4) a budget, and 5) a material list. An all-inclusive award of $8,500 will be awarded to execute one of the approved concepts. The award includes artist fees, and all costs associated with the engineering and fabrication of the art work, delivery and installation.