HU Sees Enrollment Growth in 2019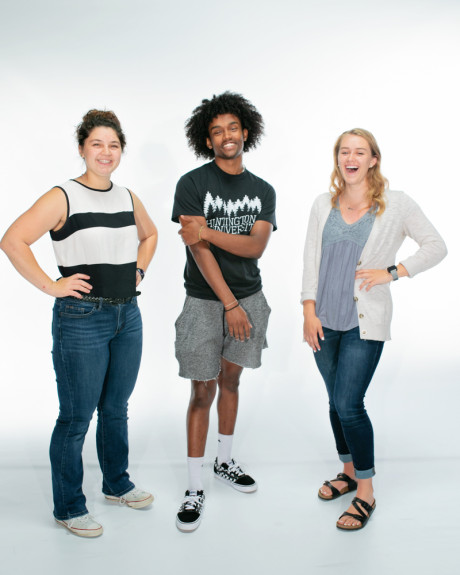 FOR RELEASE: Thursday, September 19, 2019
For the sixth consecutive year, Huntington University has experienced overall enrollment growth in the fall semester. This is the fourth year in a row that the University has shattered its previous record for enrollment.
The University has a total of 1,393 students enrolled in programs in Huntington, Indiana, Fort Wayne, Indiana, and Peoria, Arizona, up from 1,355 students in fall 2018. 1,135 students are currently pursuing undergraduate degrees, and 258 students are currently pursuing graduate degrees.
In addition to maintaining excellence in existing programs, recent additions to Huntington University's program offerings have helped contribute to the increase in enrollment in recent years.
"As part of the strategic planning process in 2015, the University implemented a growth strategy that incorporated a portfolio of programs to complement our liberal arts undergraduate curriculum by targeting graduate or adult programs in the areas health sciences, business, education and counseling," said Dr. Sherilyn Emberton, president of Huntington University. "In addition, new programs in media, agriculture, nursing and occupational therapy attract new students to our campus as well as afford us the opportunity to grow in the greater Phoenix, Arizona, area."
Since fall 2013, the University has seen a 24% increase in enrollment and has opened two new locations – the doctoral program site in Fort Wayne and Huntington University Arizona in Peoria.
"We are thrilled to, again, have record enrollment at Huntington University," said Daniel Solms, vice president for enrollment management and marketing. "It's exciting to know that our programs and our faculty are valued, and it's humbling to have the opportunity to be involved in the lives of our students both in Indiana and Arizona."