HU to offer first UAV Drone summer course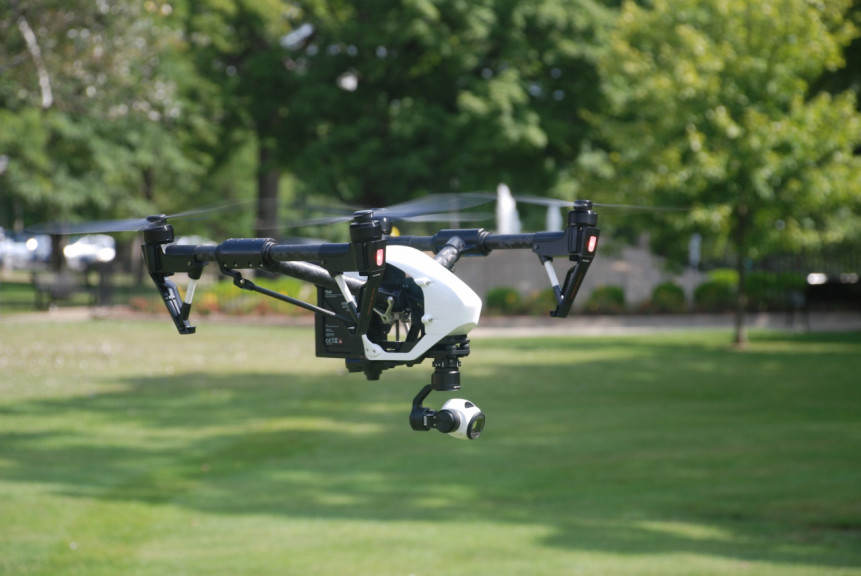 FOR RELEASE: Thursday, April 14, 2016
Huntington University will offer its first Unmanned Aerial Vehicle (UAV) drone training course this summer. The digital media arts department added an UAV DJI Inspire drone to its stock of equipment last summer, which will be used in the class.
Nathan Hartman, the instructor of the course and the digital media arts studio supervisor, received UAV certification from the Unmanned Aerial University last fall after two intensive days of training in Sarasota, Fla.
"We couldn't be more excited to offer this class on campus," Hartman said. "Through simulator training and extensive discussions on the capabilities of drone technology, we plan to not only give class credit, but certify students in drone tech, giving them the edge they need on their resumes."
The two credit hour course will take place Mondays through Fridays on the university's campus beginning May 31 and ending June 10.
For more information, contact Hartman at (260) 359-4155 or nhartman@huntington.edu. For more information about the digital media arts department, go to www.huntington.edu/digital-media-arts.