HU to sponsor The Art of Warner Bros. Cartoons Exhibit at the Honeywell Center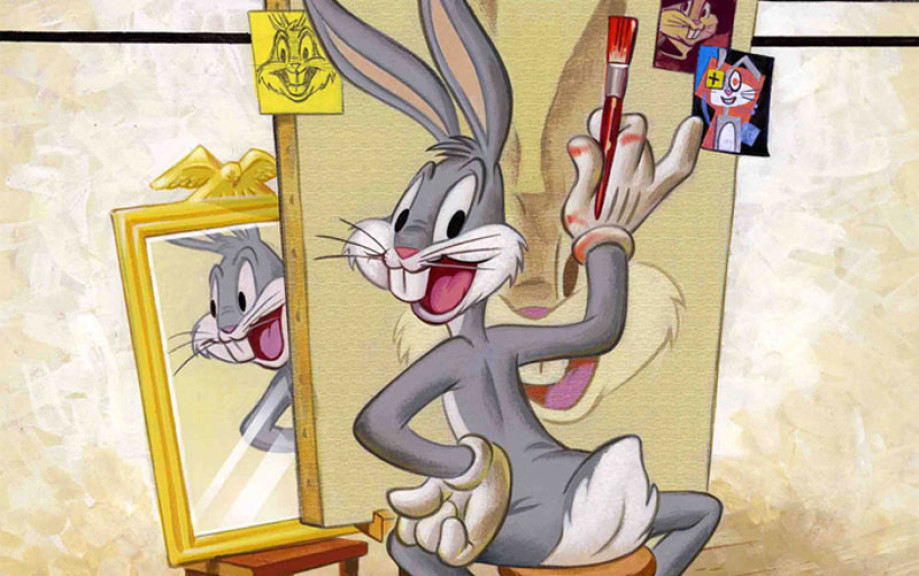 FOR RELEASE: Thursday, January 11, 2018
Huntington University's School of the Arts is the sponsor for The Art of Warner Bros. Cartoons exhibit at the Honeywell Center in Wabash, Indiana. The exhibit is on display from January 10 through February 7 at the Clark Gallery. A special Open House for the exhibit was held on January 10, from 5-8 p.m.
"This is such an exciting educational cooperative opportunity for our students studying art, film and animation in our School of the Arts," stated Dr. Lance Clark, Huntington University's Associate Dean of the Arts. "I know all the students and staff had so much fun working on the creative short promotional film that will be on display at the Honeywell Center and a few of our students are actually interning over January to help document all of the art associated with the exhibit."
The exhibit traces the development of Warner's cartoon stars such as Bugs Bunny, Tweety and the Road Runner and explores the techniques through which animated films are made. The interpretive exhibition is a greatly expanded version of the Museum of Modern Art retrospective. It consists of film shorts, drawings, paintings, "cels" and related memorabilia used in the making of Warner's classic cartoons from the 1930s through the early 1960s. Works by all of the studio's directors—including Chuck Jones, Tex Avery, Friz Freleng and Bob Clampett, now considered the giants of American animated filmmakers—are richly represented. There will be special 2:00 p.m. showings of Looney Tunes Animated Shorts in the Ford Theater on January 13 and 20. A $2 admission will be charged.
"The Art of Warner Bros. Cartoons is a museum-quality exhibit and we are honored to host it at the Honeywell Center," said Andrea Zwiebel, Honeywell's Director of Arts & Entertainment. "We are thrilled to partner with Huntington University's School of the Arts. The partnership is beneficial because it is important for both The Honeywell Foundation and Huntington University to incorporate educational components. There is a dual learning opportunity—the general public and students! The exhibition is designed to teach the basics of animation with iconic artwork. We couldn't be more pleased to share this once-in-a-lifetime opportunity at the Clark Gallery."
Huntington University's School of the Arts is comprised of animation, film, broadcasting, theatre, art and music programs. To view the promotional film the students created as well as learn more about HU's digital media programs, go to www.huntington.edu/DMA.