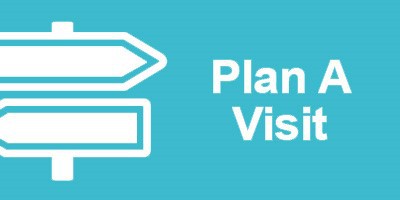 The Digital Media Arts major has attracted a talented (and quickly growing) group of students who want to use the medium of digital film, broadcasting, and animation to tell stories that convey the human experience from a redemptive perspective.
Those who major in DMA at Huntington University study with some of the best Christian digital media artists, filmmakers and scholars in the field.
Four Degree Tracks
Students choose from four focused tracks: animation, broadcasting, film production, and film studies. To aid them in these tracks, Huntington University has state-of-the-art computer labs, spacious film studios, and task specific areas, such as a sound design mixing room, a foley pit, and a stop motion facility - all while giving students a chance to work with the newest gear in film and animation production.
In addition, the Visual Arts Department offers degrees in graphic design, fine art, studio art, and art education.
Hands-On Experience
The DMA department encourages a studio environment for students, under the guidance of professional faculty and mentors. This culminates in work being screened at the end of the year at our "Forester Film Awards" ceremony and the best from classes being available to view online. A wide range of internships are also available at studios and agencies, locally and across the nation. Students may also choose to apply for a semester at the CCCU's Los Angeles Film Studies Center.
Watch Our Films!
The Digital Media Department has a vast library of student work that you can check out right now! Take a look!
Featured Alum
Ryan Paxton
Nothing says childhood like Saturday morning cartoons. Kids still wearing their pajamas and waking up at the crack of dawn just to watch Wile E. Coyote chase the Roadrunner around a desert landscape. But to Ryan Paxton, senior animation major at Huntington University, those cartoons formed a passion that has driven him to animated success — before he's even finished his degree. Paxton is…
Featured Faculty
Nathan Hartman
Hartman is a 2010 Huntington University film studies and broadcasting graduate as well as a multi-award winning screenwriter and producer. In his position as studio supervisor, Nathan manages the workflow and use of the filmmaking equipment and facilities as well as maintains the social media presence of HU Digital Media Arts.