Called to Create
The Digital Media Arts department trains students majoring in Film, Broadcasting, or Animation to tell stories which reflect the human experience, from an honest and engaging perspective. Through a studio environment, students work closely under the mentorship of award-winning faculty, learn industry standard equipment, and explore both the craft and art of their chosen field.
The department's goal is to continually challenge students to examine their art, faith, work, and personal life so that such refinement will gain them adaptive skills that will last a lifetime. Alumni from the department have started their own successful studios, work in the Hollywood industry, and impacted countless audiences with their stories.
Finding money for college is not always easy. We can help!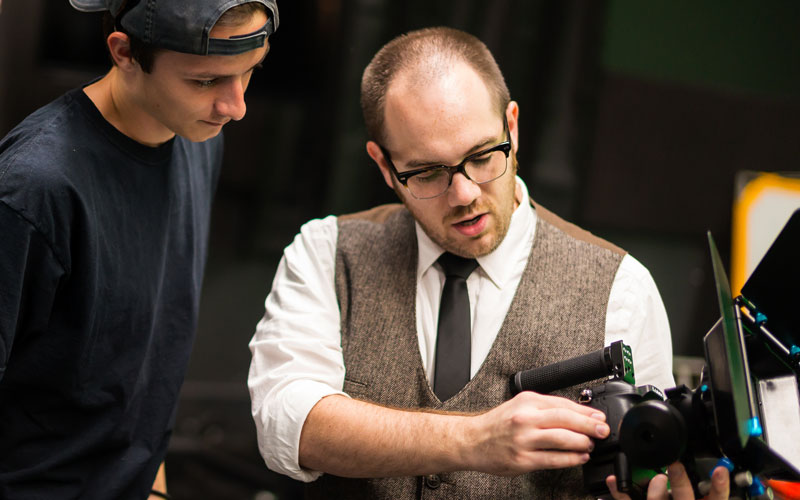 Calling All High School Film Creators! Click for details!
Come see all the great things Huntington University has to offer!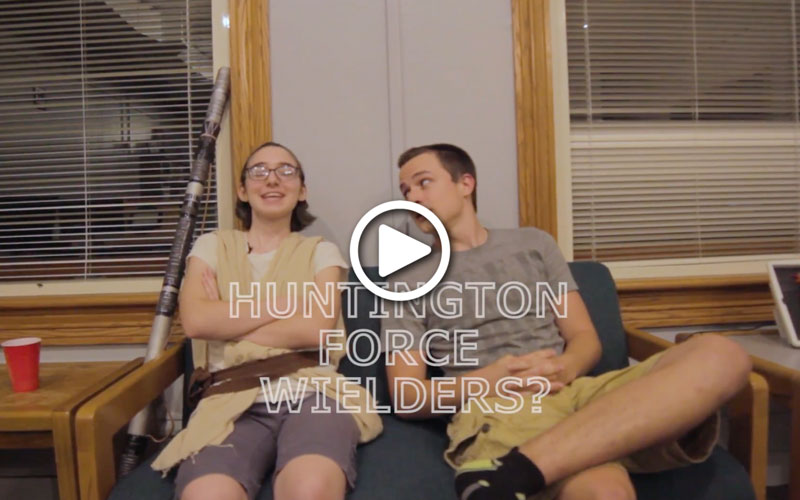 Find me in the club!
In this episode of DMA Days, Noah Stinson and fledgling host Megan Davison introduce us to some new DMA Student clubs and give us an update on DMA Chapel.
What's new?! Movies. More movies.
This week, Noah talks with some folks about Conscientious Projector, formerly known as Signs & Wonders.