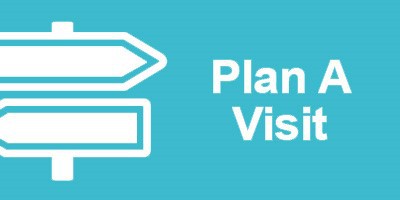 The Digital Media Arts major has attracted a talented (and quickly growing) group of students who want to use the medium of digital film, broadcasting, and animation to tell stories that convey the human experience from a redemptive perspective.
Those who major in DMA at Huntington University study with some of the best Christian digital media artists, filmmakers and scholars in the field.
Four Degree Tracks
Students choose from four focused tracks: animation, broadcasting, film production, and film studies. To aid them in these tracks, Huntington University has state-of-the-art computer labs, spacious film studios, and task specific areas, such as a sound design mixing room, a foley pit, and a stop motion facility - all while giving students a chance to work with the newest gear in film and animation production.
In addition, the Visual Arts Department offers degrees in graphic design, fine art, studio art, and art education.
Hands-On Experience
The DMA department encourages a studio environment for students, under the guidance of professional faculty and mentors. This culminates in work being screened at the end of the year at our "Forester Film Awards" ceremony and the best from classes being available to view online. A wide range of internships are also available at studios and agencies, locally and across the nation. Students may also choose to apply for a semester at the CCCU's Los Angeles Film Studies Center.
Watch Our Films!
The Digital Media Department has a vast library of student work that you can check out right now! Take a look!
Featured Alum
Jimi Bonogofsky
Jimi Bonogofsky was always doodling — a face here, a tiger there — and that's when she discovered her future career path. As an animation major, Bonogofsky, a 2010 graduate, was exposed to various types of animation during her time at Huntington University. "For the first two years, we get to try everything," she said. "Just having that many options is really...
Featured Faculty
Leah Doughty
At the end of the summer of 2014 Leah Doughty joined Digital Media Arts part-time as the department assistant. DMA encompasses a lot of areas including animation, film production, television and radio broadcasting. It's one of the fastest growing and largest majors on campus. Leah assists the department in everything from visit days, office management, budgets, class scheduling, big event...