Huntington Hits Record Enrollment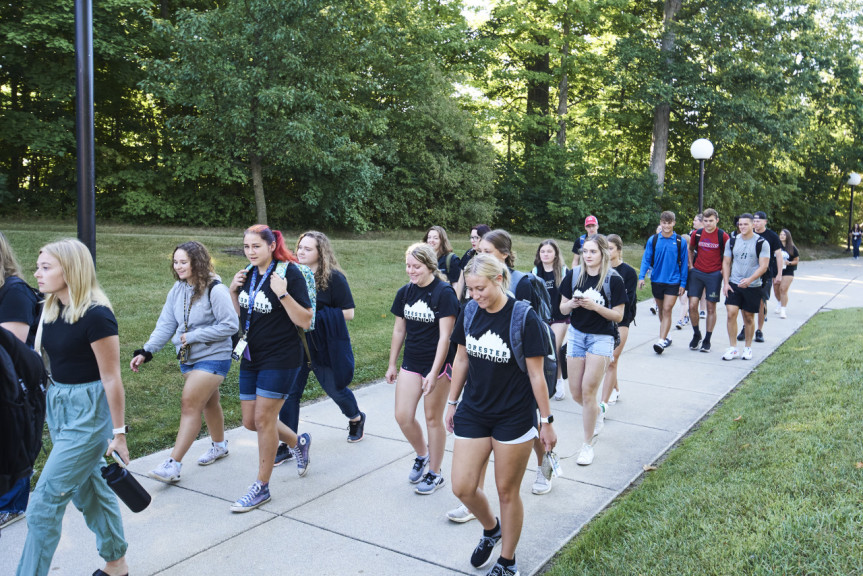 FOR RELEASE: Monday, September 26, 2022
Huntington University has much to celebrate in 2022, including its 125th birthday and another year of record enrollment. Official numbers for the fall of 2022 mark the highest enrollment in University history, with 1,428 students, up from 1,364 in 2021.
"The University has grown 27% in the last decade," said Dr. Sherilyn Emberton, president. "In fact, this year's class is the largest number of incoming students on record. We are seeing encouraging growth at each of our locations, with particularly exciting growth in Arizona, which has grown by 77% since its opening in 2017."
Welcoming 978 undergraduate students on HU's home campus in Huntington, Indiana, and 154 undergraduate students at the HU Arizona location in Peoria, Arizona, the University continues to be encouraged by the student populations at both locations and in niche programs, including film, occupational therapy assistant (OTA) and agriculture. The film program is up 6%, and OTA and ag are both up 18%.
"These are signature programs for us," said Emberton, speaking specifically of film, OTA and agriculture. "Our faculty, staff and Board of Trustees saw the need in the market for each of these programs, and we have created the right program with the right faculty and the right experiential learning opportunities to fit that need."
Emberton went on to point out that the University's Arizona location is thriving as well, with a 21% increase in enrollment in the digital media animation program and a 34% increase in the film production program.
The increase in enrollment also correlates with an increase in the number of states represented among the student body. In the fall of 2021, students came from 31 states. Today, students represent 40 states, hailing from as far east as Connecticut and as far west as Alaska and Hawaii.
This year's class also represents 67 of the 92 counties in Indiana. Indiana continues to be the biggest pool for students, with Arizona, Ohio, Michigan and Illinois also being significant contributors to the record growth.
Degree-seeking students enrolled as first-time freshmen range from 17-61 years of age. Minority students make up 19% of the 2022-2023 student body, which is also an increase for the University.