Huntington University ranked nationally for affordability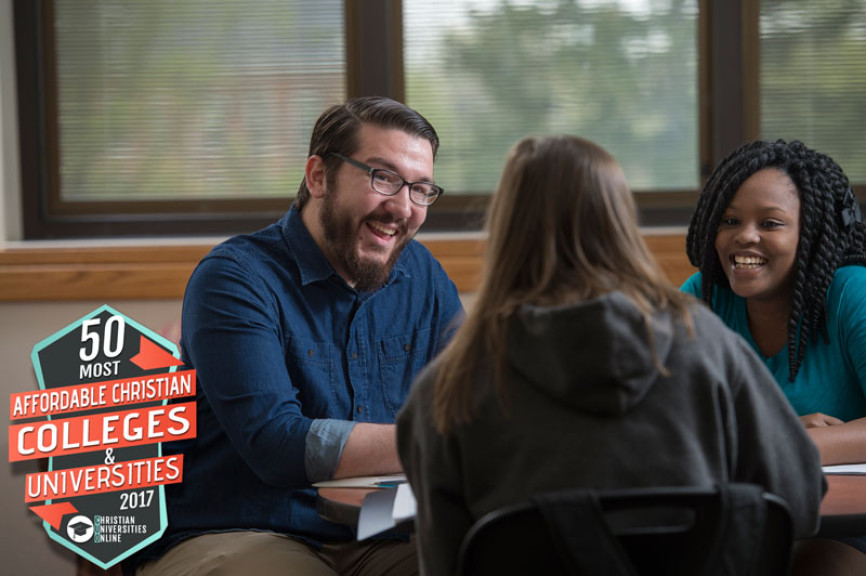 FOR RELEASE: Thursday, August 11, 2016
Christian Universities Online (CUO) has ranked Huntington University as the #47 Most Affordable Christian University in the United States for 2017.
"Our goal at Huntington University is to work with each student to ensure they are receiving the best financial assistance available," stated Jerry W. Davis, director of financial aid. "More than 90 percent of our students receive financial aid and each is automatically eligible for a scholarship based upon their high school grades. We work very hard to make HU affordable for all students."
The CUO rankings are based on "Net Price" tuition and the universities listed have proven to be affordable without sacrificing quality in their programs and resources. Net price tuition data was collected from the National Center for Education Statistics (NCES). Net price is defined as subtracting the average amount of federal, state/local government or institutional grant or scholarship aid from the total cost of attendance. Total cost of attendance is the sum of published tuition and required fees, books and supplies, and the weighted average for room and board and other expenses. This ranking was produced using this single data point. In order to be considered in this ranking, each school is either a member of the Council for Christian Colleges and Universities (CCCU) or able to be considered member eligible.