Huntington University Shatters Enrollment Record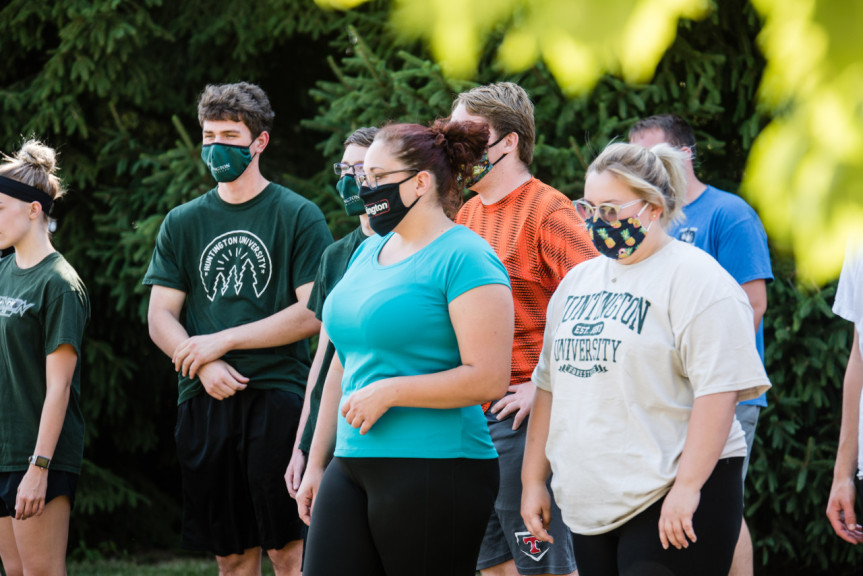 FOR RELEASE: Wednesday, September 23, 2020
Huntington University has, once again, shattered enrollment records. In a year fraught with any number of challenges, HU is pleased to report a total enrollment of 1,402 students. This is the first time in history that the University's enrollment has topped 1,400 students.
"We are thrilled that our enrollment has reached the 1,400 mark. We celebrate every student because it's a life and they are a future leader, but surpassing a marker like 1,400 is a special moment for the campus community," said Daniel Solms, vice president for enrollment management and marketing.
Since 2016, HU has had overall enrollment increase from 1,300 to over 1,400 students, seeing a steady increase in students each year. This year is also the eighth consecutive year of increased U.S. minorities student enrollment, with 16% of the HU population identifying as a U.S. minority. At HU Arizona, the University has seen incredible enrollment growth, starting with 18 students in 2016 (the inaugural year of the HU Arizona location) to 145 students in 2020.
"We are so excited about the opportunity to provide a record number of students with access to Christian higher education at Huntington University," said Dr. Sherilyn Emberton, president. "Our entire campus community, at all three geographic locations, worked diligently through the pandemic recess to offer the residential educational experience for our students in fall of 2020. Growing our institution remains a key pillar of our strategic plan, Faith Forward 2022."
In addition to an increase in U.S. minority representation, the number of states the student population represents has increased for the fifth year in a row. HU welcomed Foresters from 34 states this year, including Maine, Colorado, Idaho, Nevada, California, New Hampshire, Vermont, Oregon and Washington.