Huntington University's Alpha Chi Chapter Garners Regional & National Academic Awards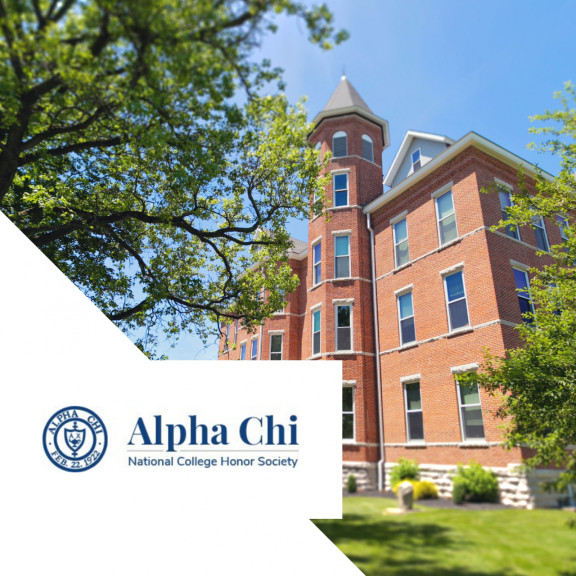 FOR RELEASE: Friday, May 1, 2020
HUNTINGTON, Ind. — Although the Alpha Chi National Convention that was scheduled to take place in Albuquerque, New Mexico, on March 19-21, 2020, was cancelled, students in Huntington University's chapter of the Alpha Chi National College Honor Society participated in a virtual convention by submitting talks via video.
Every student in HU's Alpha Chi chapter who submitted academic work for a scholarship this year either won a scholarship or was named as an alternate for a scholarship:
Alternate regional scholarship/fellowship winners:
Trent Yentes for "The Telegraph and Its Influence on America"
Sommer Rose Vadeboncoeur for "Robert Schumann's Geistervariationen: An Analysis"
Regional scholarship/fellowship winners:
Ashley Spirek for "The Eternal Soul: A Comparative Analysis of Incompatible Views"
Ellie Lawson for "A Descriptive Study of Auto-Genocide in Ancient Angkor"
National scholarship winner:
Trent Yentes for "The Charter or Privileges and its Influence on Democracy"
"I attribute the success of our Alpha Chi students this year to three things. First, like athletes, the students are self-motivated to push themselves to do their best work," said Alpha Chi Faculty Sponsor Dr. Ruth Nalliah. "Second, these students have great faculty mentors who know them well, to set the expectations, inspire them, and give constructive feedback to help them do their best work. Third, at Huntington University we strive to be a community that fosters and promotes academic excellence, encouraging and enabling students to develop their potential from all angles. Each student is of value to the community, and we strive to recognize and develop that potential."
Election to Alpha Chi is the highest academic honor at Huntington University.
Huntington University is a comprehensive Christian college of the liberal arts offering graduate and undergraduate programs in more than 70 academic concentrations. U.S. News & World Report ranks Huntington among the best colleges in the Midwest, and Forbes.com has listed the university as one of America's Best Colleges. Additionally, Princeton Review has named the institution a "Best Midwestern College." Founded in 1897 by the Church of the United Brethren in Christ, Huntington University is located on a contemporary, lakeside campus in northeast Indiana. The non-profit university is a member of the Council for Christian Colleges and Universities (CCCU).