HU's DMA Department takes home 12 awards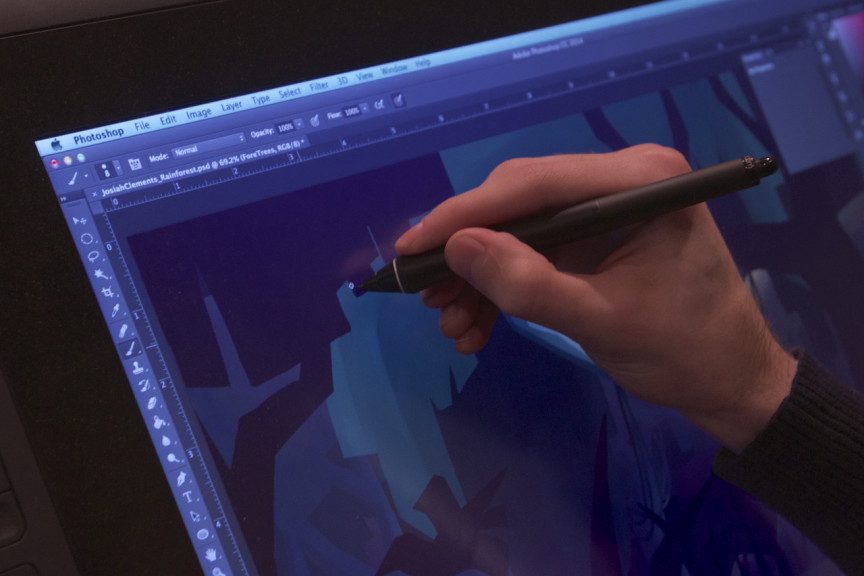 FOR RELEASE: Monday, March 7, 2016
The American Advertising Federation of Fort Wayne acknowledged Huntington University's Digital Media Arts Department with 12 awards at its third annual Fort Wayne Advertising Honors event on Saturday. The competition recognizes advertising creative excellence from students and area advertising and media professionals. Entries are judged on creativity, originality and creative strategy. Work entered at the local level can become eligible for regional and national judging. The following HU students took home Ad Federation awards, including nine gold recognitions and three silver prizes:
Student Gold – Non-Traditional Advertising
High Seas – Kayla Mitchell & Evie Clapp
Hyde Bros. Books – Adam Konger
Circle of Life – Alex Kane, Josh Walker, Hayley Wyatt, Luke Yurkivitch, Jerak Spears, Becca Johnson, & Liz Smith.
Sideshow Rotation – Lance Terpstra, Niki Hines, Jeff Malange, Luke Yurkivitch, Katli Melder
Student Gold – Illustration
Illustrated Comics – Kayla Mitchell
Book Cover – Marissa Pruett
Book Cover – Katy Seymour
Student Gold – Cinematography
Absolute Power – Ben Crane, Josh Rosebrough, Joel Livengood, Jonathan Kane, Josh Bellis, & Steve Turk
Do Not Go Gentle – Jonathan Kane, Aaron Giltner, Brian Farrell
Student Silver – Off Site Display
Event Poster – Kathleen Mayo
Student Silver – Video / Internet Commercial
3D Animated DMA – Rebecca Strong
Student Silver – Illustration
Book Cover – Taylor Phillips
"Seeing our student and faculty work selected and honored at the Ad Fed Honors award ceremony was very rewarding since it is a clear indication that they are producing art at industry standards. We are so proud of our students and the continual hard work and effort they put into their work," stated Dr. Lance Clark, DMA department chair and division chair of the School of Arts.
To learn more about Huntington University's Digital Media Arts Department, visit