HU's online associates in organizational management ranked as a great value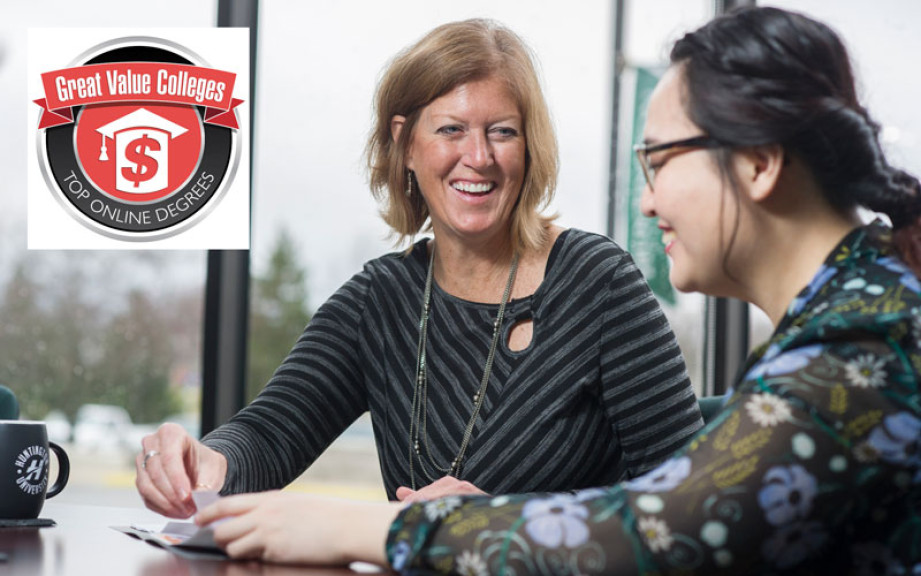 FOR RELEASE: Friday, December 22, 2017
Huntington University announced that its online associates in organizational management program was ranked #6 Great Value by GreatValueColleges.net.
"We are honored to receive this award. Understanding industry demands is important for our students' success. We focus on helping students apply knowledge to their current job or the job they hope to achieve," stated Julie Goetz, Director of Graduate and Professional Programs.
Huntington University offers an associate's degree in Christian Ministry as well as online bachelor's degrees in business, psychology and social work. HU also offers online graduate degree programs in counseling, education, ministry and missions and leadership. For more information, please visit www.huntington.edu/admissions/adult-degree-programs.
According to GreatValueColleges.net, the company compiled the 2018 list of 10 great value colleges by scoring value (ten points), the amount of individual attention a school supplies (indicated by the reported student-to-faculty ratio – ten points), and the relevancy of the curriculum to the demands of the field (ten points). A bonus of five points was awarded in cases of national recognition for online excellence in education and for exceptional services for digital learners. All tuition, enrollment, and faculty to student ratio numbers were courtesy of the National Center for Education Statistics, a service of the U.S. government. The tuition rate quoted is the out of state, undergraduate rate, where applicable.