Madison Riley selected as a student leader for Agriculture Future of America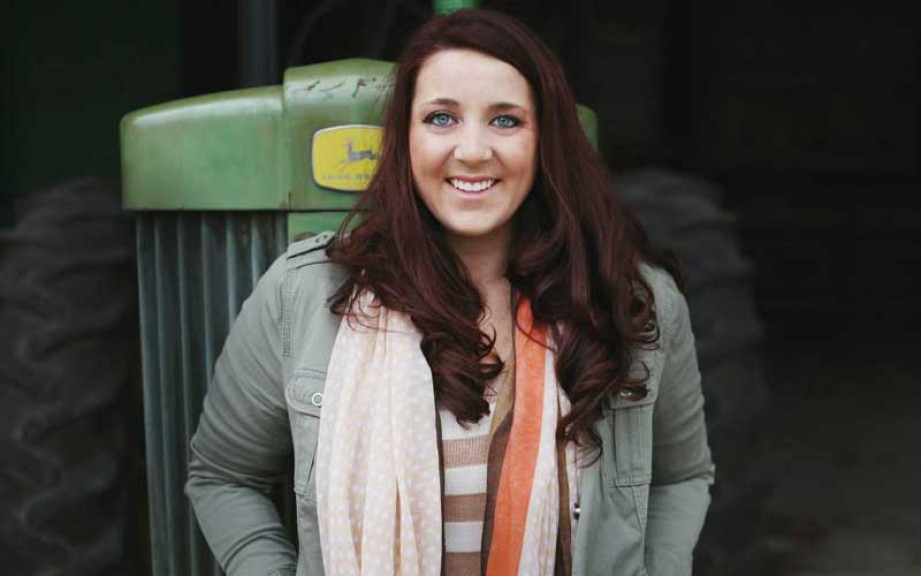 FOR RELEASE: Friday, March 10, 2017
Huntington University's Madison Riley, a sophomore agriculture major from Goshen, Indiana, has been selected by the Agriculture Future of America (AFA) as one of its Campus Ambassadors for 2017-2018.
"We are proud of Madison for this honor she has received. It doesn't surprise me that she has been chosen as AFA's Campus Ambassador for HU, because she has been our ambassador already, representing Huntington University and its ag program in an exemplary fashion since we began offering courses," stated Dr. Raymond Porter, Director of the Haupert Institute for Agricultural Studies. "She has always been willing to go the extra mile and put in the extra work to succeed and to help our program succeed."
AFA's Campus Ambassadors are the student voice of the organization. In addition to providing feedback on programming, they also serve as a liaison between their campuses and AFA by promoting opportunities to their peers. Campus Ambassadors also share their experiences with AFA's industry partners and participate in ongoing leader development training. Campus Ambassadors assist in pre-conference activities including on-site support and undergo media and communications training held in conjunction with the May meeting of the Student Advisory Team. A total of 57 applications were received from which 19 were chosen.
Some of the criteria that led to the selection of Student Ambassadors were AFA Leaders Conference participation, college agriculture major/career interest, community involvement, campus leadership, personal goals for AFA, year in school, in "good academic standing" at their university and results of the interview.
"We are excited to have Madison serve and represent Huntington University as a Campus Ambassador this year. She will be a great addition to our team. The Ambassadors are an important part of how we connect with student leaders throughout the country," said Ashley Collins, AFA Director of Collegiate Relations.
The student leaders will kick off their year April 6-8, when the students convene in Kansas City for training and to develop the 2017 Conference theme. Throughout this summer, the Student Advisory Team will visit corporate partners and potential partners of AFA, as well as develop plans for the 2017 Conference. They will have opportunities to discuss various facets of agriculture and business with leaders from partner organizations. These visits expand students' understanding of agriculture and add value to Conference.
The AFA builds bridges for young leaders to foster engagement and innovation in food and agriculture. With program participation increasing 73 percent in the last five years, AFA leader development programs have impacted 13,000 college leaders and young professionals from more than 200 colleges and universities throughout 43 states since its inception in 1996. AFA has awarded more than $9 million in academic and leader development scholarships.
The Haupert Institute for Agricultural Studies opened in the fall of 2015 and promotes a Christian perspective on agriculture, which recognizes our responsibility to be good stewards of God's creation and to examine questions of sustainability and justice. The institute is intended to help meet the growing need for agriculture professionals and offers eight concentrations in agribusiness as well as an agricultural education degree.