Montany Named Staff Member of the Year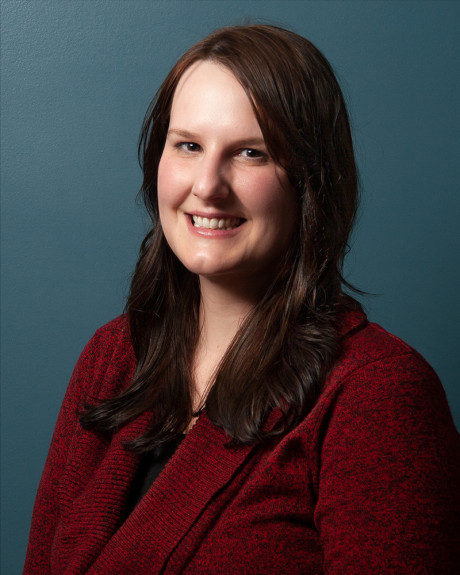 FOR RELEASE: Friday, May 22, 2020
HUNTINGTON, Ind. — On May 19, Huntington University hosted its annual Celebration of Service banquet virtually. Directed by Adam Widener, assistant professor of digital media arts/broadcast media, and hosted all the way from sunny Peoria, Arizona, by HU's Director of Arizona Operations Jeff Berggren, the event was a positive experience for attendees, celebrating milestones of HU employment, honoring retirees, and announcing the Staff Member of the Year.
The 2019-2020 Staff Member of the Year is Lisa Montany, director of financial aid.
"Lisa is a blessing to many people. She is a willing collaborator, a skilled problem-solver, and she has a 'can-do' attitude," said Daniel Solms, vice president for enrollment management and marketing. "Most important, she genuinely cares for students and wants to help them. Huntington University is a better place because Lisa invests herself here."
Lisa Montany came to HU in 2017 as director of financial aid. In her role, she oversees undergraduate, online and graduate financial aid operations. She lives in Huntington County with her husband, Chris, and their two rescued cats.
"It is such an honor to be nominated and named Staff Member of the Year," said Montany. "There are so many staff at HU who work tirelessly to support our student body and who deserve this nomination. I'm so grateful to be part of a community that stands united in the mission to serve our students in Christ, Service, and Scholarship."
Choosing the annual staff member of the year is a joint effort of Huntington University faculty, staff and the senior leadership team. Faculty and staff nominate the recipients whom they feel are deserving of the distinction, then the senior leadership team selects the recipient from the list of recommended nominees.
Huntington University is a comprehensive Christian college of the liberal arts offering graduate and undergraduate programs in more than 70 academic concentrations. U.S. News & World Report ranks Huntington among the best colleges in the Midwest, and Forbes.com has listed the university as one of America's Best Colleges. Additionally, Princeton Review has named the institution a "Best Midwestern College." Founded in 1897 by the Church of the United Brethren in Christ, Huntington University is located on a contemporary, lakeside campus in northeast Indiana. The non-profit university is a member of the Council for Christian Colleges and Universities (CCCU).