OTA Upgrades Its Accreditation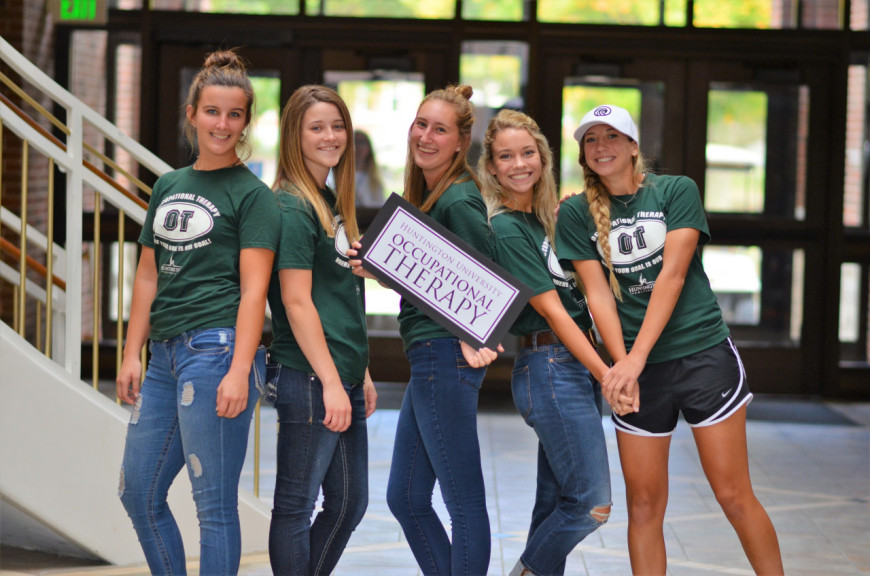 FOR RELEASE: Wednesday, September 9, 2020
HUNTINGTON, Ind. — Huntington University's occupational therapy assistant baccalaureate program has been awarded the maximum years of accreditation possible for a program of its kind. This is a significant accomplishment, as HU is the first occupational therapy assistant baccalaureate program in the country.
Huntington University announced the initial accreditation of its occupational therapy assistant (OTA) program in April.
According to Dr. Nicole Scheiman, department chair/program director/associate professor at Huntington University, this means that the occupational therapy assistant program our OTA students have chosen has achieved the highest level of accreditation possible. Their program accomplished this as a brand-new program for the University, using new accreditation standards, and while being the very first of its kind. This means that the HU OTA program has faculty and staff that are dedicated to their professional fields and the education they provide.  They desire to graduate individuals who will be able to practice at the top of their license.
"Receiving a faith-based liberal arts education in addition to their education in occupational therapy will provide our students with the academic preparation to critically and clinically reason, find unique solutions to challenges, and follow a faithful journey to be able to provide a broader, healthier perspective on life for themselves and those they serve," said Scheiman.
This accreditation is also significant because healthcare is facing challenging times, and future practitioners who are prepared academically, clinically, and professionally will be in high demand to meet global needs. HU's OTA students will graduate ready to meet these needs and serve others. Achieving accreditation ensures that the program has developed and implemented education to support the preparation of competent occupational therapy practitioners.
"I love OTA at HU," said OTA student Rebecca Allen, "specifically because it provides me with so many opportunities, tools, and skills needed to serve others effectively and show the love of Christ, not only to the community of Huntington but to other communities as well."
Huntington University is a comprehensive Christian college of the liberal arts offering graduate and undergraduate programs in more than 70 academic concentrations. U.S. News & World Report ranks Huntington among the best colleges in the Midwest, and Forbes.com has listed the university as one of America's Best Colleges. Founded in 1897 by the Church of the United Brethren in Christ, Huntington University is located on a contemporary lakeside campus in northeast Indiana. The nonprofit university is a member of the Council for Christian Colleges and Universities (CCCU).