Huntington University Boasts First Accredited OTA Bachelor's Program in the Nation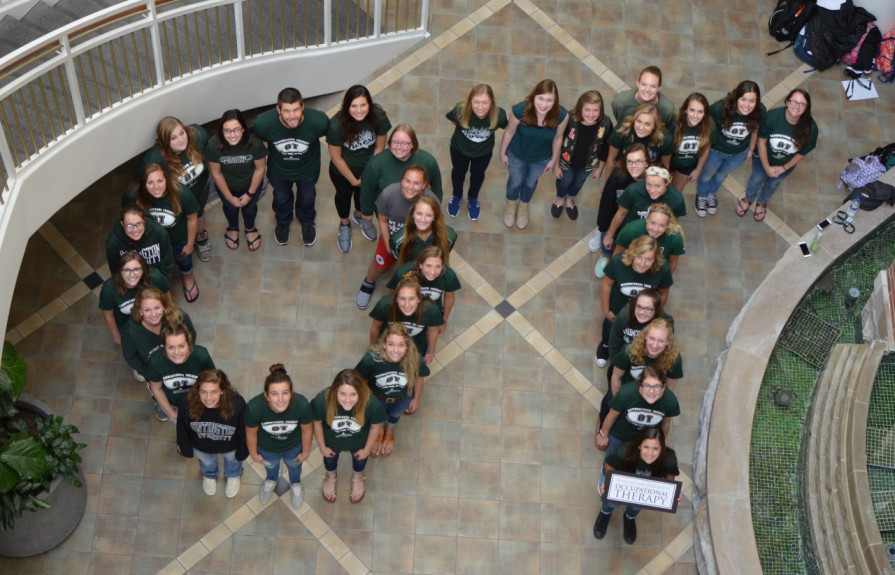 FOR RELEASE: Monday, April 20, 2020
Huntington University is pleased to announce the accreditation of its occupational therapy assistant (OTA) program. This program is the first accredited OTA bachelor's degree program in the nation.
"As the first accredited OTA program in the country, we are able to provide education that is cutting-edge, evidence-based and state-of-the-art," said Dr. Nicole Scheiman, OTA department chair and program director. "We can provide advanced education in clinical practice, leadership and professionalism."
The five-year accreditation was granted by ACOTE, the Accreditation Council for Occupational Therapy Education. ACOTE's endorsement is vital because without accreditation students cannot take the National Board for Certification in Occupational Therapy (NBCOT) Certified Occupational Therapy Assistant exam. Without taking and passing this exam, students cannot work as a Certified Occupational Therapy Assistant (COTA).
According to Scheiman, accreditation has two fundamental purposes: to assure the quality of the institution or program and to assist in the improvement of the institution or program.
When ACOTE approved providing the occupational therapy assistant degree at the bachelor's level, Huntington University's OTA team immediately converted HU's program accordingly.
"We utilized our advisory board's recommendations heavily to ensure our program was designed with the best interests of our communities and occupational therapy practitioners in mind," said Scheiman. "While accreditation is very time consuming, it ensures that our students are getting the very best education and are being prepared adequately to take and pass the NBCOT exam to practice."
As the first OTA program in the country to be offered at the bachelor's level, Huntington University offers students something very unique and innovative, noted Scheiman. Having the degree at the bachelor's level prepares Huntington University graduates for leadership positions that require a bachelor's degree. Graduates will have a competitive edge in the healthcare arena with advanced education in their field, and employers will have employees who are prepared to be leaders, lifelong learners, and top-level practitioners.
"As a Clinical Fieldwork Educator, my experience with Huntington University students has been very positive," said Boyd Teusch, COTA/L. "Each student has been thoroughly prepared for the clinical experience. They have been accepting of feedback and eager to learn. Their clinical reasoning skills are evident during debriefing and in their documentation. I am excited to be a partner of the Huntington University occupational therapy assistant program!"
Huntington University's Class of 2020 will be the first class of students in the nation to graduate with Bachelor of Science degrees in occupational therapy assistant.
"This is an amazing accomplishment that we all have worked for the past four years," said Ashley Brown, senior OTA major. "This program has made me fall in love with occupational therapy. It wasn't easy but it has definitely been worth it. I think the advantage of this for me will be to help me get a higher-paying position, help me be a better leader, help me be more marketable for a higher position, and to not have to settle for a job."