Stephen Weingart Joins HU as VP of Advancement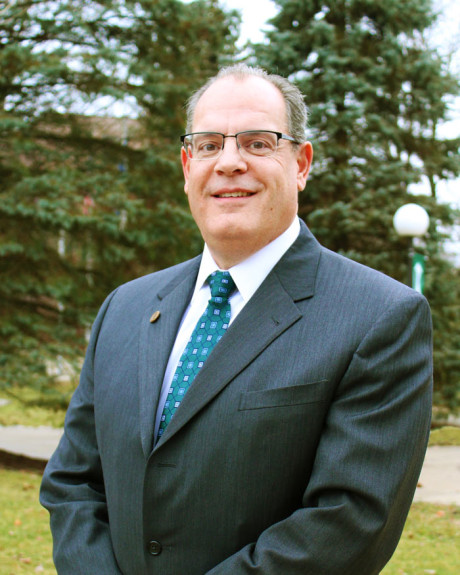 FOR RELEASE: Thursday, February 7, 2019
Huntington University is pleased to announce the hiring of Stephen Weingart as the Vice President of University Advancement, effective February 11.
"Following a national search process, we are thrilled to announce that Stephen Weingart is joining the leadership team at Huntington University as Vice President of University Advancement," said Dr. Sherilyn Emberton, president of Huntington University. "His corporate and university experience prepare him well to lead and advance our work here at HU."
Though he spent the majority of his life in Ohio, Weingart is returning to his Hoosier roots and bringing with him nearly 30 years of business and advancement experience. His most recent experience includes nine years as the Global Business Strategist for FedEx Custom Critical, where he led 10-fold revenue growth for Latin America from 2005 to 2011 and launched FedEx Express services in Mexico, Japan, Brazil, Puerto Rico and Korea. Following his time at FedEx, Weingart spent four years at Malone University in Canton, Ohio, holding titles such as Vice President for University Advancement and Special Advisor to the President, where he focused specifically on Malone's capital campaign and fundraising. Malone experienced increased giving of more than 50 percent during Weingart's tenure and increased trustee giving by over 100 percent from 2013 to 2016. In July of 2018, Weingart joined Edward Jones as a financial advisor, and he now brings his wealth of knowledge and financial insight to the HU Advancement Team.
Earning his BA in communications from Malone College and MBA from Baldwin-Wallace College, Weingart is a product of Christian higher education, which provides him with valuable insight into the HU mission.
"The world needs more college graduates with a foundation in biblical truth. It doesn't matter the vocation; what matters is the depth of truth and conviction they bring to their work environment," said Weingart. "I believe my experience in the business world, as well as being an active alum of my alma mater, trustee and VP for Advancement at Malone give me a well-rounded approach and perspective to this leadership role."
Weingart served on the Malone University board of trustees from 2007 to 2013, holding a variety of positions, including vice chair and committee chair. He was awarded the FedEx Diamond Award in 2012 and the Five Star Award in 2010 and the Zulu Award in 2003. He and his wife Beth have been married for 30 years and have raised two children, Austin and Olivia.