$2,500 Donation to Forester Fund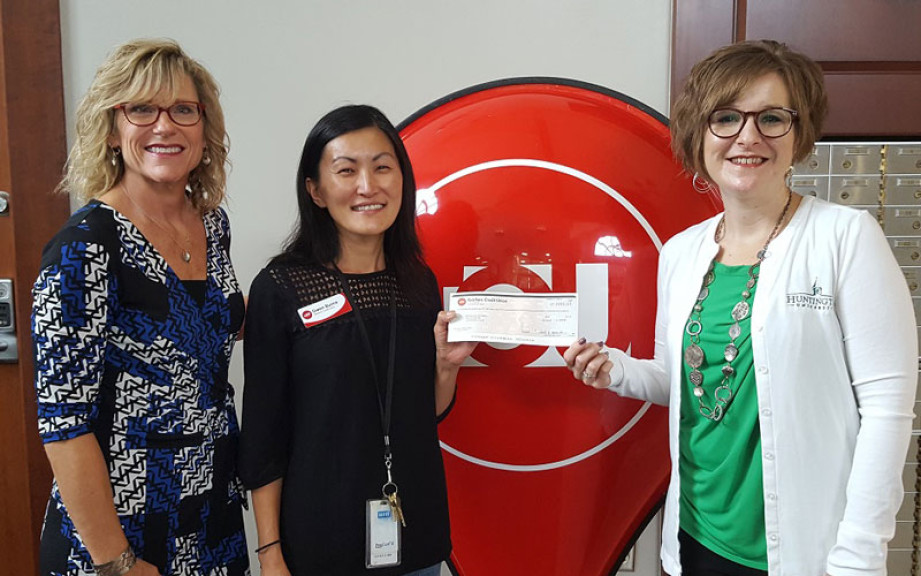 FOR RELEASE: Wednesday, September 12, 2018
Teachers Credit Union kicked off the new scholastic year by presenting Huntington University with a $2,500 check to support the Forester Fund.
"Education is a major focus of the TCU Foundation and we are pleased to make this contribution to assist local students in their pursuit of a college education," said Angie Dvorak, vice president of marketing. "We appreciate the work of Huntington University and are pleased to partner with them."
Teachers Credit Union was created by a band of teachers to promote empowerment and financial literacy as well as education. These teachers came together to save money and lend money to each other when needed.
"It is wonderful to contribute to our local Huntington University. I love knowing that our money is helping many students at HU complete their degrees and continue setting the pace for their future endeavors!" said Gwen Burns, Huntington service center manager.
Huntington University's Forester Fund helps nearly 100 percent of HU's students receive some kind of financial aid for their education. Much of that aid comes in the form of scholarships provided by the Forester Fund. To support HU students with a Forester Fund gift, please visit www.fundingforesters.com.