Trout Family Joins February Foundation Breakfast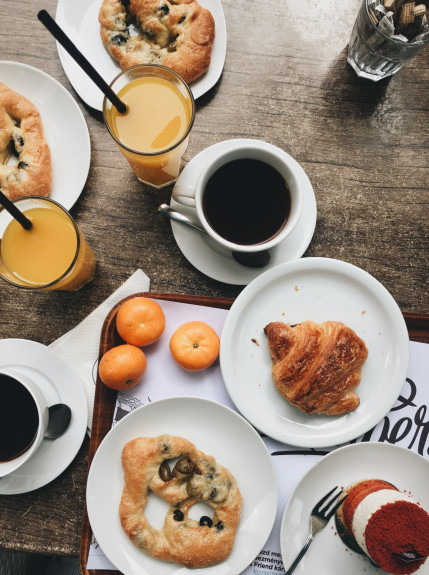 FOR RELEASE: Thursday, February 6, 2020
HUNTINGTON, Ind. — Huntington University is pleased to welcome Ted and Sarah Trout and Anna (Trout) Jones as speakers for the February Foundation Breakfast. This breakfast will take place on Wednesday, February 12, in the upper level of the Habecker Dining Commons.
In 2015, Anna's sister Becca (class of 2014) was killed in a tragic farming accident. Anna and Becca are the third generation of Trout farmers who have a strong love for the earth and an ever-strong faith in the Lord. Though the tragedy of losing Becca at such a young age (she was only 23) was a blow to the family, they did not let the accident keep them from continuing to plant seeds on their farm and in the community for Christ.
At the February Foundation Breakfast, Becca's family will share their journey of grief and of God's faithfulness. They will also share how opening Board and Brush has been a way for Anna and Sarah to help others complete sentimental projects.
The Foundation Breakfast Series is held on the second Wednesday of each month, October through May, excluding December, and is open to the public. Breakfast begins at 7:45 a.m. in the upper Habecker Dining Commons and concludes by 9:00 a.m. The cost of the breakfast is $10, a portion of which will help support area students attending Huntington University through the Huntington County Grant. First-time attendees enjoy a complimentary breakfast courtesy of Chris and Janelle Love of Bailey-Love Mortuary.
More information and the opportunity to RSVP for the February breakfast is available online at huntington.edu/FoundationRSVP.
Founded in 1938, the Huntington University Foundation exists to support the mission of the University by promoting education and fostering a synergistic relationship between the University and the Huntington County community and surrounding area. To learn more about the Foundation's history and ways to support its goals, visit huntington.edu/Foundation.
Huntington University is a comprehensive Christian college of the liberal arts offering graduate and undergraduate programs in more than 70 academic concentrations. U.S. News & World Report ranks Huntington among the best colleges in the Midwest, and Forbes.com has listed the university as one of America's Best Colleges. Additionally, Princeton Review has named the institution a "Best Midwestern College." Founded in 1897 by the Church of the United Brethren in Christ, Huntington University is located on a contemporary, lakeside campus in northeast Indiana. The non-profit university is a member of the Council for Christian Colleges and Universities (CCCU).