University Hires Animal Health & Vet Nursing Advisor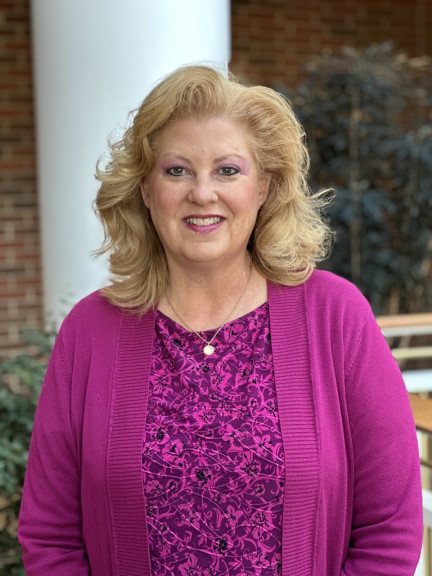 FOR RELEASE: Wednesday, March 15, 2023
Huntington University is pleased to announce the hiring of Aimee Graves, MS, RVT, as the animal health and veterinary nursing advisor for HU's Haupert Institute for Agricultural Studies.
"Growing up in a farming family, I have a deep appreciation of agriculture," said Graves in reference to what drew her to HU. "My experience is that faith and farming go hand in hand, and my passion has always been animals. I realized that while I was treating the animals, I was also serving the people attached to the animals. That realization made the work even more rewarding and fulfilling. I am excited to help guide the next generation of veterinary nurses to care for animals and serve the people who love and depend on them."
Graves pointed out that students will get the best of both worlds with HU's partnership with Purdue University's Veterinary Nursing Distance Learning (VNDL) program.
"They are getting a degree from one of the best veterinary nursing programs in the country while attending classes at a small Christian university. The dual-degree program in animal health and veterinary nursing is an amazing and forward-looking solution to the national shortage of veterinary professionals."
Graves also pointed out that as animal health continues to become more scientific and complex, pet owners want medical care that mirrors what they receive themselves. Farmers want quality and efficient production from their livestock.
"The graduates of this program will have a great deal of knowledge relating to animal health as well as valuable hands-on veterinary nursing skills," said Graves. "The future of veterinary medicine and animal health is full of opportunities and possibilities. Huntington is leading the way in meeting the needs of the future."
A graduate of Purdue University School of Veterinary Medicine, Graves has an Associate of Applied Science degree in veterinary technology. She earned her Bachelor of Science degree and Master of Science degree in business management from Indiana Wesleyan University. Most recently, Graves worked as a registered veterinary technician at Indian Creek Veterinary Hospital, and she continues to work shifts at Southwest Veterinary Urgent Care, both in Fort Wayne, Indiana.
During her career, Graves has worked in small animal medicine, Northeast Indiana Veterinary Emergency & Specialty Hospital, and Woodford Equine Clinic in Versailles, Kentucky. Her career also includes many years in veterinary pharmaceutical sales working for companies such as Procter & Gamble, Novartis Animal Health, and Royal Canin Veterinary Diets.
Graves will guide and mentor the next generation of veterinary professionals.
"There are so many diverse career paths that a graduate of this program will be able to explore. The future is bright with possibilities. I want to help the students find their mission and God's plan to utilize their talents and gifts to serve where they are called."
The Purdue University College of Veterinary Medicine seeks to advance global animal and human health and well-being through excellence in learning, discovery, and engagement. Serving as a major referral center for the diagnosis and treatment of animal diseases, the college is a hub providing education and clinical experience for students. Faculty also research both animal and human health, with an emphasis on animal welfare science and the human-animal bond; infectious diseases and immunology; cancer; neuroscience; and musculoskeletal biology and orthopedics. The college is one of only a few nationally that educate all members of the veterinary team, with programs leading to the doctor of veterinary medicine degree and bachelor's or associate degrees in veterinary nursing, as well as internships and residencies for specialty training, and graduate degree programs in Basic Medical Sciences, Comparative Pathobiology, or Veterinary Clinical Sciences. For more information visit www.vet.purdue.edu.